But who do you want to go through
And who's gonna win the whole bloody thing?
England
Morocco
Portugal
Argentina
France
Croatia
I'd give England about a 20-25% chance of going through. Everything would have to go right for us and wrong for them.
Not changing to five at the back will prove a grave mistake, I fear, and got a bad feeling that a half-fit Kyle Walker is being set up to carry the can.
Anyone got some population chat for us then?
Think France will win 12-0
If England don't manage a win tonight then, if the last WC is anything to go by, a France v Argentina final should be a tasty encounter with lots of goals
Think I'd make Argentina heavy favourites now.
Fun fact: Morocco's current success is largely down to a Dutch football coach. Mark Wotte was their U20 and U23 coach from 2016 until 2019 and managed upcoming talents such as Hakimi, Amrabat, Mazraoui and Ounahi, turning the team into the well-oiled unit they are now.
Sounds about right, I reckon if you played the fixture four times you'd probably have England winning it once. Which means there's a chance, France are heavy favourites though.
Feeling strangely relaxed about it, like a bit of a free hit. We've done well for the third tournament in a row and now we're playing a team better than us. Win, that's great and there's an opportunity to win the thing, lose and it's to be expected anyway.
68m France
56m England
46m Argentina
37m Morocco
10m Portugal
4m Croatia
France and Morocco heavy favourites today, and France have surely got the tournament sewn up with those numbers
You lot love saying who the heavy favourites are
Whatever happens I'm sure we can all agree a Morocco win and crying Ronaldo would be the loveliest thing to happen
i think we'll win and everyone will be happy for us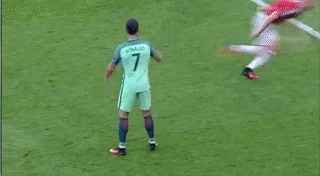 12 hours on and I still can't stop thinking about that free kick.