READ THEM AND UNDERSTAND THEM
more of a direct debit man
Courtesy of @Scout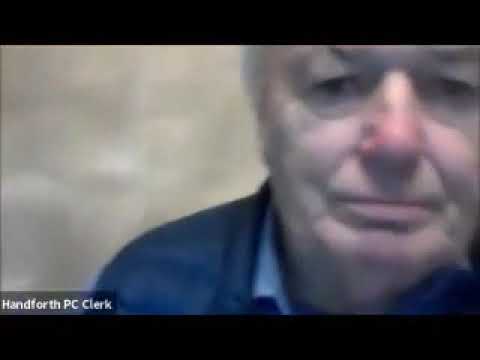 You can't because THE VICE CHAIR IS HERE. I TAKE CHARGE.
I tried watching this and couldn't get through it because it's almost exactly like the one and only Labour CLP Zoom meeting I went to that completely destroyed my faith in local politics or party democracy.
Also really liked the energy of QUITE RIGHTLY.
she's kicked him out.
she's… no she's KICKED HIM OUT.
Absolutely love that it all comes out that the dude simply proclaimed himself the chair
tag yourself.
i'm barry burkhill
This thread has not been made according to the law
AND WATCH THE TAPES!

When will we have run this into the ground so it becomes boring and not funny
Already happened
Already on the way
Today
Tomorrow
Next week
Longer
Never
Bit disappointed in the lack of memes if I'm honest
hgatr: handforth councillors
we'll overdo it for a week, not mention it again for ages, and then enjoy it whenever it sporadically pops up in the future as with other classics of the genre such as "put your hands on the car and prepare to die"
Think a couple of stock phrases might be ripe for regular parlance status, like 'enjoy the money jane' or 'a succulent Chinese meal'
You have no authority here Jackie Weaver is already a classic tbf.
Can't believe it actually says 'get ready to die'. Was convinced it was prepare
does it really? can't believe i've been living a lie all this time