Iconic voice and seemed like a great guy. Faithless were such a fun festival band. RIP
Christ. Such shit news.
Iconic artist. Almost impossible to imagine British music of the late nineties without him.
Going fuckkng tonto to insomnia at T in the park years ago with tens of thousands like minded eejits is an all time festival highlight

Fond memories of getting the 122 bus to Uni from Crystal Palace to Woolwich listing to the first album on loop on my Walkman.
Loved that debut record, largely because of Maxis vocals and lyrics. Faithless got a lot of lazy jokes made of them by their 2nd and 3rd LPs, but they were incredible live at that time.
Their set at Glastonbury 1998, with Insomnia riding high in clubs, was an incredible formative experience for me. That songs euphoric outro went on about twice as long as on record, as we danced in monsoon conditions with a crowd 1/10th the size it would have been were it not for the torrential rain and river of mud. And Maxi had a smile on his face as wide as any I've ever seen, at one point just crouching down on stage and taking it all in.
RIP.
Shocking news. Faithless was my first experience of live music in 04/05, quite the introduction and took days for my ears to recover.
Salva Mea was a huge tune for me DJing in the mid 90s. Just on the right side of cheese. Such a sad loss.
Yeah, fucking classic. He will be missed
He was an absolute force of nature for their Glastonbury set in 2022. Just watching this track back in particular has got the hairs standing up on the back of my neck…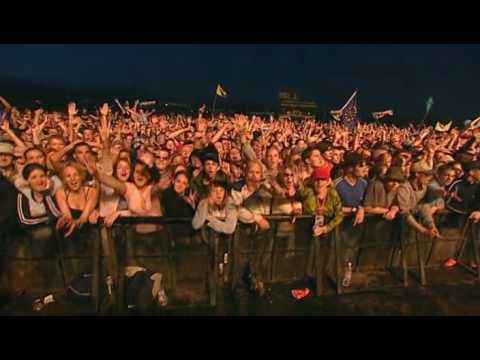 Really sad news.
Faithless had some absolute huge tracks, totally of their time but still stand up really well.
He always seemed like a good bloke and was obviously an excellent front man.
Their farewell gig at Brixton I guess more than 10 years ago now was a proper wild and passionate evening.
Genuinely an inspiration. What a loss.
Fucking hell.

Absolute talisman for what are the greatest festival band ever. Huge loss and really quite upset by this.
Faithless have been ripped off an unbelievable amount but no amount of lowest common denominator edm drops could get close to what that lot could build to in a set on the right day.
Thanks so much for the good times man, RIP x
It's their best and remains an absolute fucking monster