Oh no, that's awful news. Only 65 as well.
Cabaret Voltaire were one of my first forays into electronic/industrial music. I must've been about 15 when my Dad gave me a copy of Live At The Lyceum on cassette, I took it with on a family holiday to France and listened to it on repeat, I'd never heard anything quite like it. The version of Taxi Music from this gig is pure magic.
I really enjoyed the latest Cabaret Voltaire album from last year, which Mallinder and Watson were absent from. I think Kirk is a really underrated artist.
ah no way

that's a shock. has anyone said how he died?
love some cabaret voltaire records but still don't feel like i scratched the surface with his output
was obsessed with this track at one point
Oh, wow, unexpected news

Very sad news. The man was a pioneer.
gutted about this. it's always sad when a great musician passes but it hits me that little bit more when they're still productive and doing good work, as the cabs album from last year showed. I know it was only a small part of what he did but he had such a brilliantly unique, untutored guitar style on those early records too. all of that stuff still sounds really fresh to me.
A massively underrated figure in British music, I think. Cabaret Voltaire were true innovators and incredibly influential without ever quite getting the credit they deserve. Love their early singles
And equally love them when they evolved a slightly more commercial, dance floor friendly, sound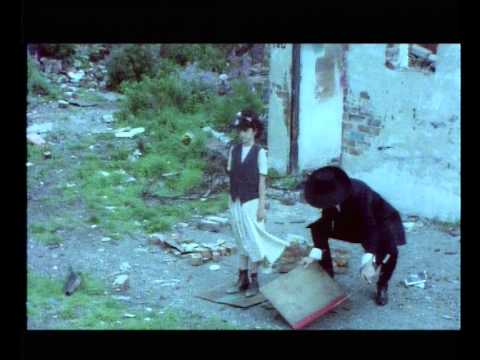 All of British electronic music owes a debt to Roland Kirk.
RIP.
RIP
I think out of all of the stuff he was involved in (including the Cabs stuff) it was that Earlier/Later Anthology which I got into the heaviest. I first heard it about 10 years ago I guess thanks to Spotify. Listening back to it now, it clearly burrowed into my brain and steered me towards the kind of music I've been making in recent years.
High time I dug back into his solo stuff - so gonna go through it with a keener ear. Will do the same with the Cabs catalog too. He touched so much stuff. Didn't know that Testone track was him - incredible. Dude did records on Industrial Records, Rough Trade, Mute and Warp. Again, incredible.
I never got into Cabaret Voltaire (and perhaps I should try again, given how much I've enjoyed their contemporaries in recent years - Coil, Current 93 etc) but it's arguable Warp wouldn't exist the way they do these days without Sweet Exorcist, and they never even made an album for the label.
Sad news. I was never into the Cab, but his Virtual State is one of my all time favourite electronica albums. Wonderful, and perhaps for its mellowness, a good memorial:
Been jamming on this today.
I'm hoping Warp see fit to posthumously reissue Virtual State and The Number Of Magic at least. They've been minor grails for me (on CD, natch) for a while, like a lot of early Warp I was too young/unaware of at the time that wasn't just Aphex Twin.
I recall seeing Microphonies is record shops in 1984 and just the feel the cover gave. I taped it off a friends older sister and felt it was a great record but somehow not totally for me. I bought the Drinking Gasoline EP shortly after which was as memory serves their next release. With both these records I felt they were a hairs distance from appealing to the mainstream like, say, New Order, who I loved at the time (still do).
I heard The Set Up only about 15 years ago and was amazed how a track from 1978 could sound like that. Then it kind of struck me that they sat in a bizarrely unique place, like a Whitehouse you could actually listen to, right up to the cusp of a New Order (or even The The) yet they held back from that all out crossover walk that others took.
I've always admired them. A UK Punk Kraftwerk in ways, I'm off here, but you get my drift maybe. A real loss of a pioneer and another who more will seek out in death rather than life maybe.
Suicide are a better comparison perhaps - they were the just about first two bands to use synths in an aggressive, 'punky' way.