that's great to hear! It really is a fantastic record, one that not enough people have heard.
Such a fantastic album. So many great tracks and what a voice.
48. Fu Manchu - The Action Is Go
Just look at that cover. Everything about it is awesome, from the great skateboarding action shot to those 70s cans taped under the headband to the font used for the band logo. Can the record possibly live up to that promise? Oh yes, yes it can. It's got fuzz, it's got feedback, it's got cowbell, it's got riff after riff after riff after riff, in short all the ingredients for a contented and successful life.
Fu Manchu have the happy knack of being able to weld together the fuzz and rumble of stoner rock with the energy of punk. The mix gives the traditionally bong-bound genre some relentless forward motion, and it works brilliantly here, from the squalling fury of opener 'Evil Eye' to the Tony Iommi goes funk vibe of 'Guardrail' to the stoned ascent into space of 'Saturn III'.
I went to see them on the tour for the album after this one, travelling up from Brighton to the Garage in London with my friend Metal Matt. He was so excited he fainted when they came on stage, just like the Beatles at Shea Stadium all over again.
47. Poisoned Electrick Head - The Big Eye Am
Not enough bands have thought about combining far out space rock with angular post punk and analogue synths. And even fewer went out to play it live dressed in Giger styled latex outfits. Another act on this list that were heavily involved in the free festival / travelling scene, St Helens' Poisoned Electrick Head were just plain weird, and I loved them.
This album is probably the best recording of their juddery, uniquely-vocalled sound, but to get the full experience you had to see them live. Which I did, several times. The most memorable occasion was a free festival in Nottingham circa 1994. The Leccy Heads were playing late at night on the Wango Riley travelling stage, a couple of crusties had climbed up unto some of the vehicles parked nearby and were breathing fire up into the night sky, and I was looking up at the stars feeling my DNA being rearranged. Absolutely tremendous stuff, like The Cardiacs in space or something, pure psychedelic punk rock strangeness.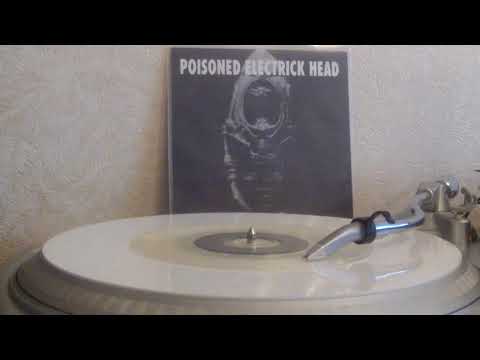 46. Agalloch - The Mantle
Music for forests.
This is a record soaked in nature, in reverence for the wilderness and the inconsequentiality of man against its huge panorama. It's nominally black metal, but a large part of this record is acoustic and / or melodic. There are vicious riffs and goblin vocals, but they are deployed judiciously, one element in a varied arsenal that encompasses neofolk, post-rock and even prog. The overwhelming mood is melancholy and wintry. There's a coldness at the core of the record that bleeds through every second of it. This is not a barrel of laughs, just in case song titles like "And The Great Cold Death Of The Earth" or "In The Shadow Of Our Pale Companion" didn't clue you in. But that's okay, because it is also beautiful and affecting.
I can't think of a better way to listen than to wait for fresh snow to fall and putting on your headphones to go walking alone in the woods, feeling the snow crunch under your feet and letting the epic widescreen compositions fill your head.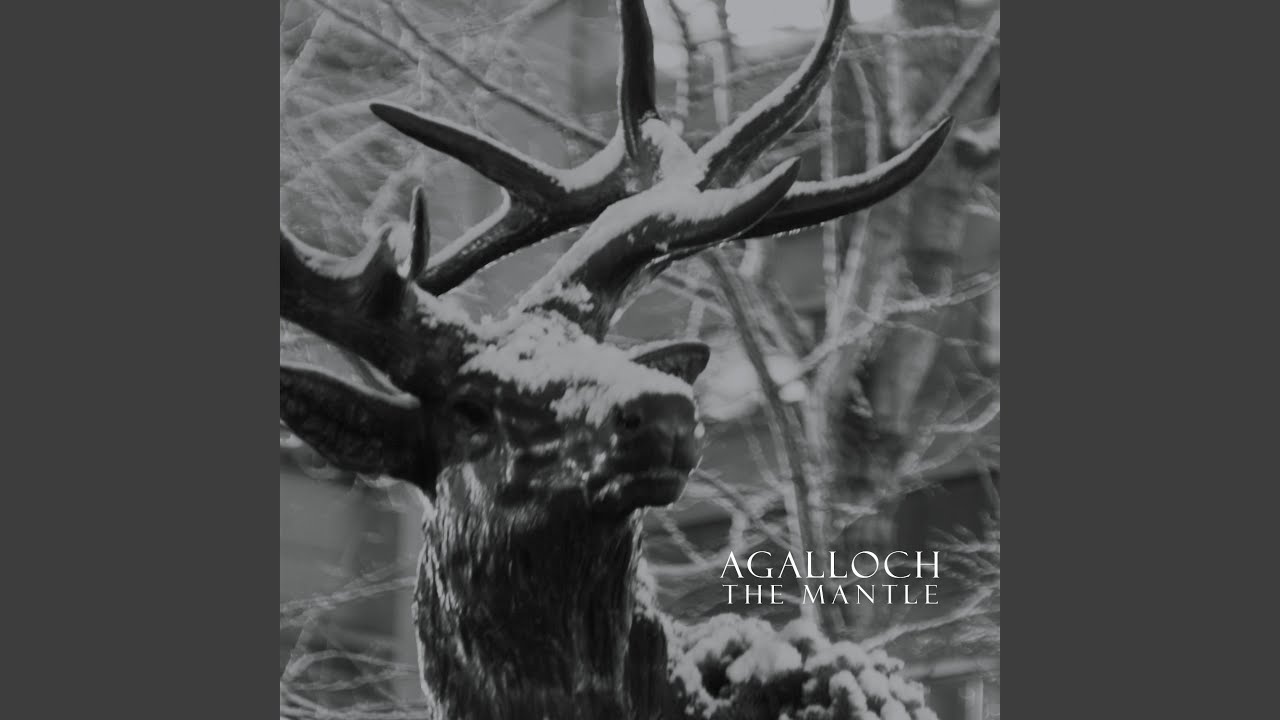 Good choice - this was quite a rare case of buying on the strength of it playing out in a record shop…it was playing out in Vinyl Exchange Manchester about a decade ago… had never heard of them at the time…going to stick it on again soon as been a while
Bloody love this album! When I first heard Agalloch I initially thought for some time that Ashes Against The Grain was superior to this but my love for that album has waned somewhat through repeated plays whereas every time I put The Mantle on I'm carried away by it's beautiful bleakness!
45. Phoebe Bridgers - Stranger In The Alps
I mean, you all know this one, right? I still think it's the best thing she's done by some distance. Anyway. I thought it'd be interesting to dig up a review I wrote of it around the time of release in 2017, back when she was still Phoebe Bridgers and not PHOEBE BRIDGERS.
(Be warned, this review is six years old and features a couple of names that wouldn't be treated in such a neutral fashion now, but I didn't want to edit it as the whole point of reposting is the historical curiosity (plus I would only be tempted to add a sentence like "I predict her next album will be massive, maybe called something like Punisher, and perhaps she will even make a collaborative record with Conor Oberst and then form an all-female supergroup, crazy as that sounds!"))
Phoebe Bridgers is a disgustingly young LA artist. She'd previously put out a 7″ on Ryan Adams' label, and this debut, mixed by Bright Eyes' Mike Mogis, features a duet with Conor Oberst, all of which gives you a pretty good idea where she's coming from. It's not a million miles from the Julie Byrne album that got some traction here earlier in the year – the sound is basically folk, with a bit of invention and studio trickery.
The songs are built on foundations of acoustic guitar and piano, with support from electric guitars, synths and strings, and then some wilder sounds thrown in. A plane passes overhead above the Twin Peaks twang of opener 'Smoke Signals', and there's a moment in the gorgeous crescendo of album highlight 'Scott Street' where among the wordless vocals and building strings you hear the bell of a child's bicycle, then the choo-choo of a steam train. Okay, it sounds daft, like the Mad Professor dubbing Joni Mitchell, but it works beautifully. It strikes me writing this that those sounds are all of travel and memory, and that fits with the album. It's full of wistfulness, a longing for a time and a place that isn't here or now. It's sad and melancholy, but hey, I like sad and melancholy. It isn't maudlin or self indulgent, but uplifting and unifying. These songs are all stories, based in the specific but reaching through to the universal.
Bridgers' vocals are strong and clear, but still fragile and intimate, and her lyrics have enough self awareness that she doesn't come off as yet another pretty but sad girl with an acoustic guitar. Take 'Funeral' – it's the night before the funeral of "a kid a year older than me", and she quashes her nascent self pity: "And I woke up in my childhood bed / Wishing I was someone else, feeling sorry for myself /When I remembered, someone's kid is dead". The album ends with a cover of Mark Kozelek and Jimmy LaVelle's 'You Missed My Heart', a crime and punishment ballad that would have fit right in on a late period Johnny Cash album, that is here given a luminous honeyed glow, like a beautiful dream that is also true.
It takes a lot for a largely acoustic singer songwriter album to get me, but this one has. It's sad and beautiful, and I love it.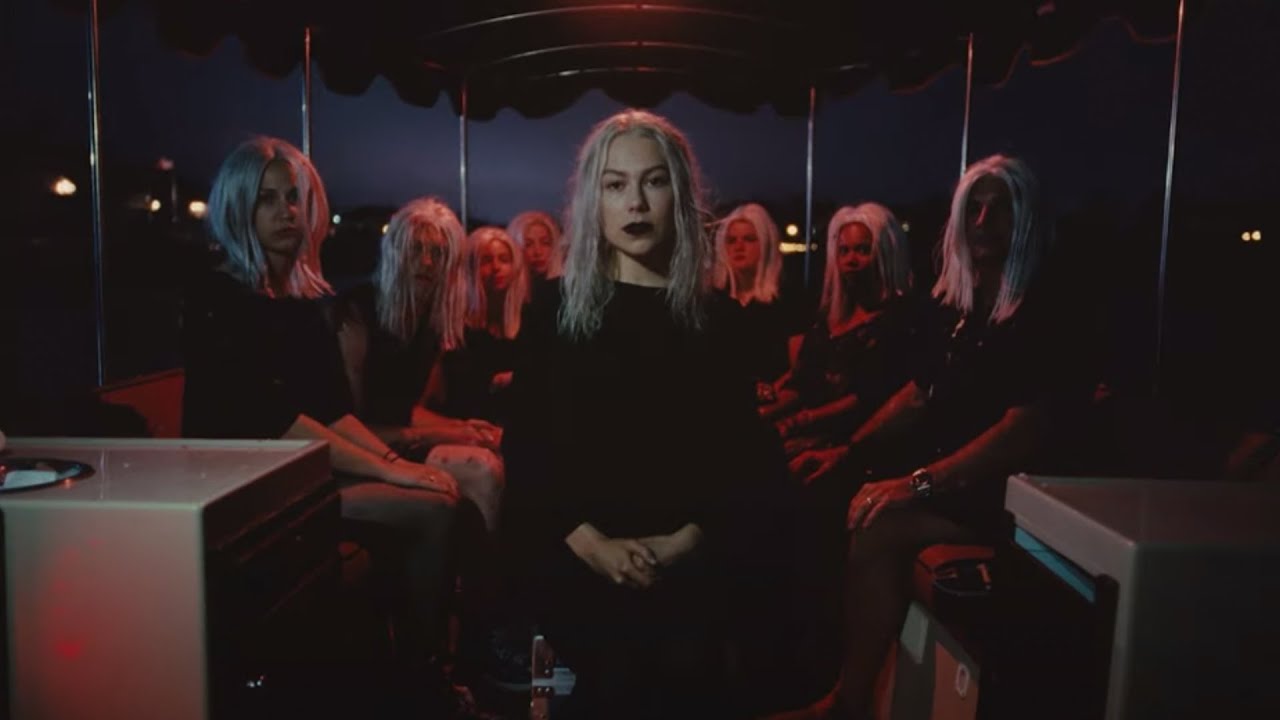 Great album. I saw them in 96 at the Bierkeller in Bristol (with bonus guitar from Josh Homme). It was brilliant.
44. Texas Is The Reason - Do You Know Who You Are?
Mid-90s emo was very much my jam in those days. From the poppier sounds of The Promise Ring through to the pretty much just actual hardcore sound of Lifetime or Grade, if it was on Revelation or Jade Tree I was all over it. Texas Is The Reason (named after a line in a Misfits song) fall more or less smack in the middle of that scale, heavier than the likes of The Get Up Kids but still not afraid to embrace melody and indie rock. This was their sole album, and that kind of adds to the appeal - there was no On A Wire or Wood/Water to stain their reputation, just one untouchable record (there was also a three song 7" and a few tracks on splits and comps, but even the complete discography version of this album only runs to slightly over an hour). The balance of aggression and pop hooks is right in my sweet spot, from the fuzz and introspection of Nickel Wound to the towering Back And To The Left.
Of course, I never saw them in their all too brief lifespan, but they did do a reunion tour about a decade ago. I had tickets for the London show which turned out to be the last show they ever played, but it also coincided with a significant birthday for my best friend. No worries, I thought, I can make this work, only to wake up on the morning of the gig in the middle of Dartmoor, miles from the nearest road let alone railway station, and with a crushing hangover. Reader, I still have not seen Texas Is The Reason.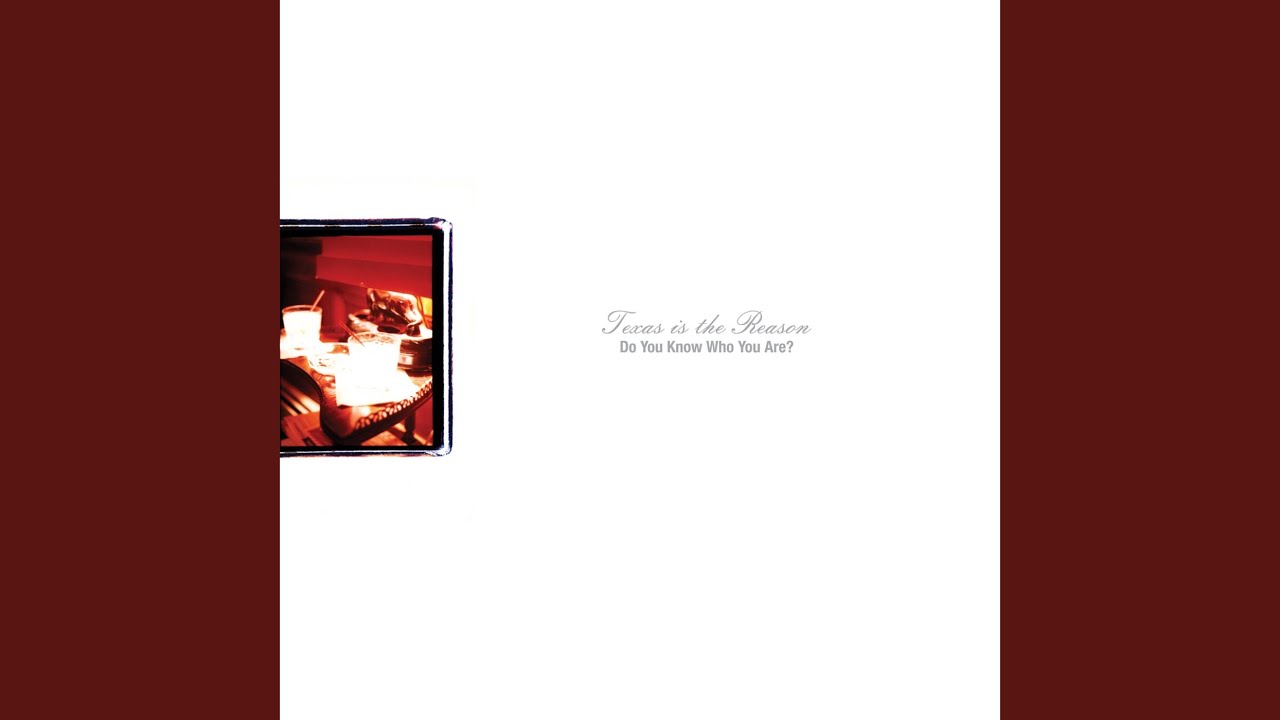 I am still looking for the bodhran part, fantastic tune anyhow.