Big Turkish delight techno remix from Limmy
Argh, he's fucked that up. He needs to use the harmonic minor scale and he's using the natural minor scale. Schoolboy error.
dat tracklist
Beatrice Dillon and Rupert Clervaux - The Same River Twice
M:I:5 - Maßtab 1:5/11
Jan Jelinek - Tendency
Dresvn - Untitled B1
Objekt - The Stitch-Up
Two Full Minds - No Smoke
Photek - T'Raenon
Don't DJ - Pornoire
Flanger - Spinner
Carl Craig - A Wonderful Life (Epic Mix)
Call Super - Acephale I
Call Super - Acephale II
Marco Bernardi - Demonia
Jega - ZX82
Shanti Celeste - Strung Up
Bitstream - Incubator
Bruce - Sweat
Convextion - Niche
Karen Gwyer - Hippie Fracca
Thomas Ankersmit & Valerio Tricoli - Plague #

7

Walter Brown - Keep On Walkin'
Yves Tumor - The Feeling When You Walk Away
Max Loderbauer - Giant Hug
Speng Bond - Cutbacks
Solid Bristol contingent on there with Shanti Celeste, Marco Bernardi and Bruce. I approve.
Gone a bit unnoticed given the other recent Fabric news but they've been on a roll recently, the Nina Kraviz, Scuba, Kahn and Neek and Gerd Janson mixes have all been excellent.
I've loved all the more grime-focussed ones recently - Logan Sama, Flava D and Kahn & Neek have all been amazing (My Nu Leng not so much, it was shit)
shame the Elijah & Skilliam one wasn't that great but I guess it laid the foundations for these types of mixes
The Logan Sama one is quality, think it's been in my car ever since it got released.
Maybe you should point that out to him on twitter. He loves that type of thing.
that young marco and wolf muller track is great
also really liked the quarta330 track posted by @badmanreturns above
got one of the first vinyl copies of this in december. i guess it's (very) industrial dubstep, he's from turkey
tut tut situation is the other track onthe release, this is my fav of the two tho
Sometimes it's best to protect people from their ignorance. Plus I'm not on twitter book.
possibly the biggest tune i heard in 2016 is finally getting a release in 2017
Presumably that first track? Helena Hauff played it on New Year's Day, proper rib shaking bass.
yep. massive literal banger.
Giegling* are coming to town
*No, he's not bothering.
Got tickets for VU.
Anyone seen any of the giegling lads before?
I wonder if the Prince will make an appearance at some of the more intimate shows

also this is happening:
https://www.residentadvisor.net/event.aspx?922690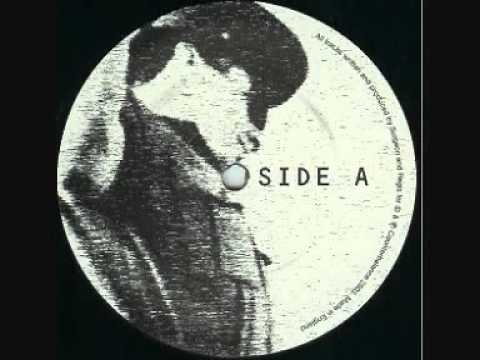 nah but I'm interested in this Barbican show they are apparently going to announce for the day after… gonna do some digging and see if I can find out any more about it
aye that's one of the more intimate shows - there's a mixture of traditional clubnights and these other nights