Amatuer hour! Still not figured out clips.
feel like going to an MLS game as an English football fan would be a very surreal experience
We went to see LA Galaxy play when we were over there 15 years ago or so, and it is odd. Every couple of minutes there would be a competition over the tannoy, even when the ball was in play.
A player was sent off, and they played a loud 'EJECTED' sound effect as he walked off.
Part of the charm! I won an adidas tracksuit top at a fire game. The Fire used to give a way a giant chunk of Krakus Polish Ham to the man of the match each week. We had the golden boot winner that year. Poor guy was taking home a slab of shrink wrapped meat every week. The year after it was a guitar!
Are there any pictures of him with the meat?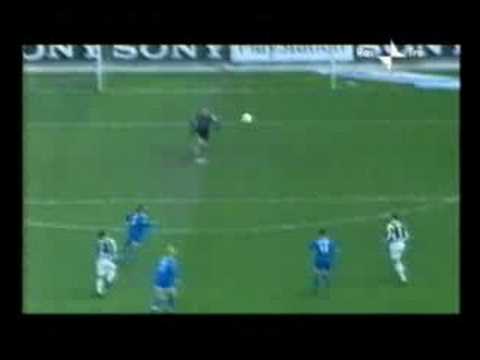 Did Vardy score one like this a few years back @Mert_Aksac
yeah took it down almost exactly like that. damned if I can remember who it was against though
Fun that it's a young pirlo with the assist too