It's Monday Mire time
More on Beyond the Red Shift.
We're emailing you regarding your order for Cult Of Luna - Beyond The Redshift at O2 Forum Kentish Town, London.
Box Office opens at 11am for wristband collection, Doors 12:00, Starts 12:00.
The first band will be on at 12:05 at Boston Music Room. Full schedule will be released in the coming days.
first band 12.05! blimey
will need to see some full set times before i invest still, if any of the big 3 clash i'm out
Reckon CoL will be on first like shellac did at that atp!?
That seems mad.
If the lineup is complete has to be big full sets then right? There aren't that many bands to warrant 11h x3 venues.
I think they'll probably be on at the end of the day if it's anything like the one I went to (they played for just short of 3 hours that that time) somewhat curious as to how they'll fill up the time this time around though probably 45 minute - 1 hours sets?
Was hoping not to have to use any holiday, but seems inevitable now.
Hopefully this minimises the clashes at least?
Just ordered the new Tomb Mold record, and Planetary Clairvoyance, on ridiculous coloured vinyl for too much money from the US. I need to stop, not even gonna listen to anything new this month just in case.
Just get the new one a spin and loved it. Will try this one now.
This and new Blood Incantation has got me excited for death metal again! Are there any other good sorta spacey death metal bands about?
Yeah, death metal is a genre I actively disliked and avoided for years until hearing Blood Incantation. Guess they and the likes of Tomb Mold are a bit crossover-y in a hipster Pitchfork kinda way and fully accept that's part of it for me, but I also just cannot stand how fucking horribly misogynistic and/or gory most of the death metal I'd been exposed to had been. Really not up for lyrics and song titles about women being dismembered. Much prefer them when they're about ancient alien civilisations!
About 90% of death metal vocals make my stomach turn, too. Idk how to describe the difference with those that don't because I'd imagine most people would say they all sound pretty much the same!
Few good UK ones here, probably veer closer to old school death metal but definitely inspired by the spacier stuff.
That Coffin Mulch album RULES - more influenced by punk / hardcore influence and is great fun.
Have you heard Spectral Voice? Members of Blood Incantation but slightly more doomy. They had a split with BI, and recently with Undergang which is a cracker. Their full length was bostin too.
They also had a split with Phrenelith who might do it for you also
Worm again, are more doom/death but really really good
Devoid of Thought - pretty derivative but they do it well
Ultha released two great records this year (and others previously) Bit more blackened death but I think they fit still
Chthe'ilist – pretty murky/techy but still elements you may enjoy
If you want old school maybe Nocturnus? The start of cosmic DM possibly.
Astral Tomb – things start pretty brutal but get more cosmic. Not 100% sold on these but its still cool
I tried to keep it cosmic but apologies if I have strayed!
All three of those fucking rule! Would have made my list also tbf.
Good article here on Coffin Mulch/the scottish DM scene
Penny Coffin are great also
Oh and the Necrot lp a few years back was pure riffs and fun if anyone missed that. Hits a real groove at times. Brilliant (but not cosmic!)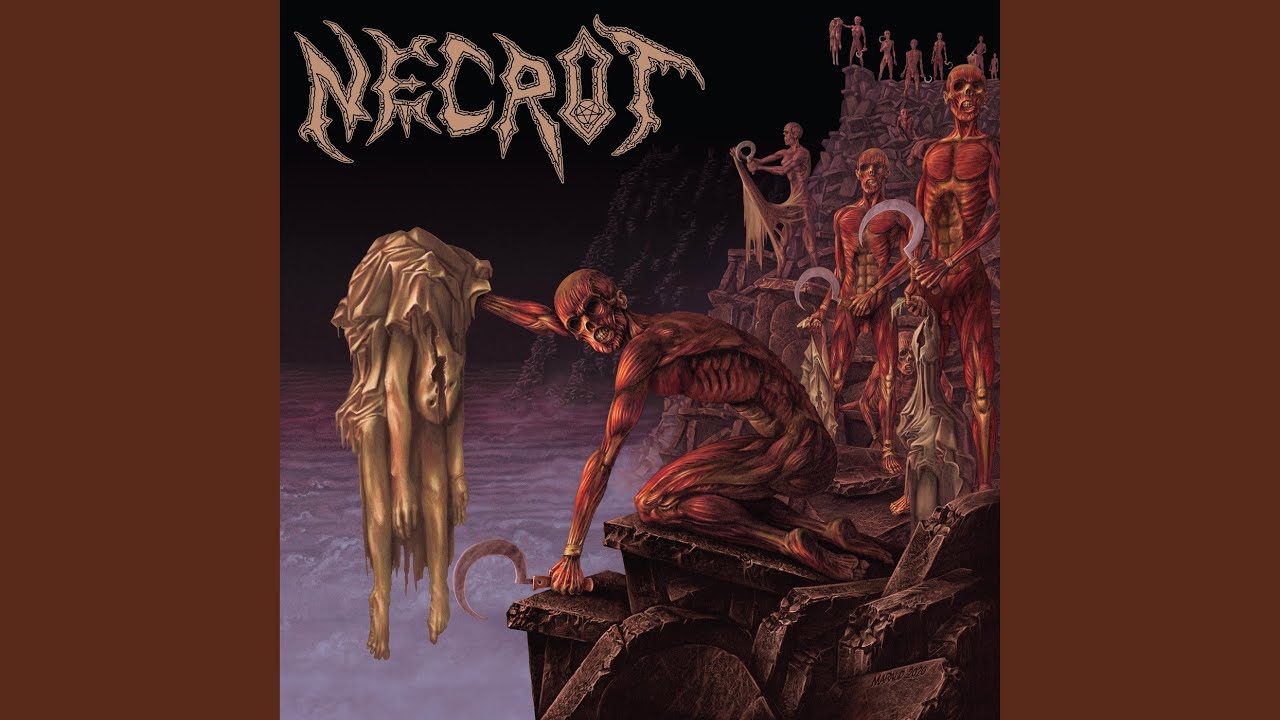 Could have picked most tracks but this one rules. proper head nodder. Nice art as well!
awesome band. Didn't quite get on as well with Swevern (the band - love the record!) but need to revist. Maybe a bit too prog

Thank you, I'll check it out when there aren't noise-sensitive people around!