Damn, okay, I've got a lot to check out! Thanks metal amigos!
Yeah, there's a threshold for those low vocals for me. I don't think I've ever 'got' what kind of thing they're trying to convey. Find them very distracting. Like a good screech though!
While on the subject of death metal, don't think I've ever seen much Gatecreeper love or even just chat here. I get the impression they aren't well liked by "proper" metal types but I'm a big fan of the last two records, kinda weird to have a band like them to catchy verse-chorus-verse-chorus-bridge-chorus stuff.
Final song on this Tomb Mold album is

That last ep is so good. The death metal start is great, but the 11 minute death doom track that ends it is magic.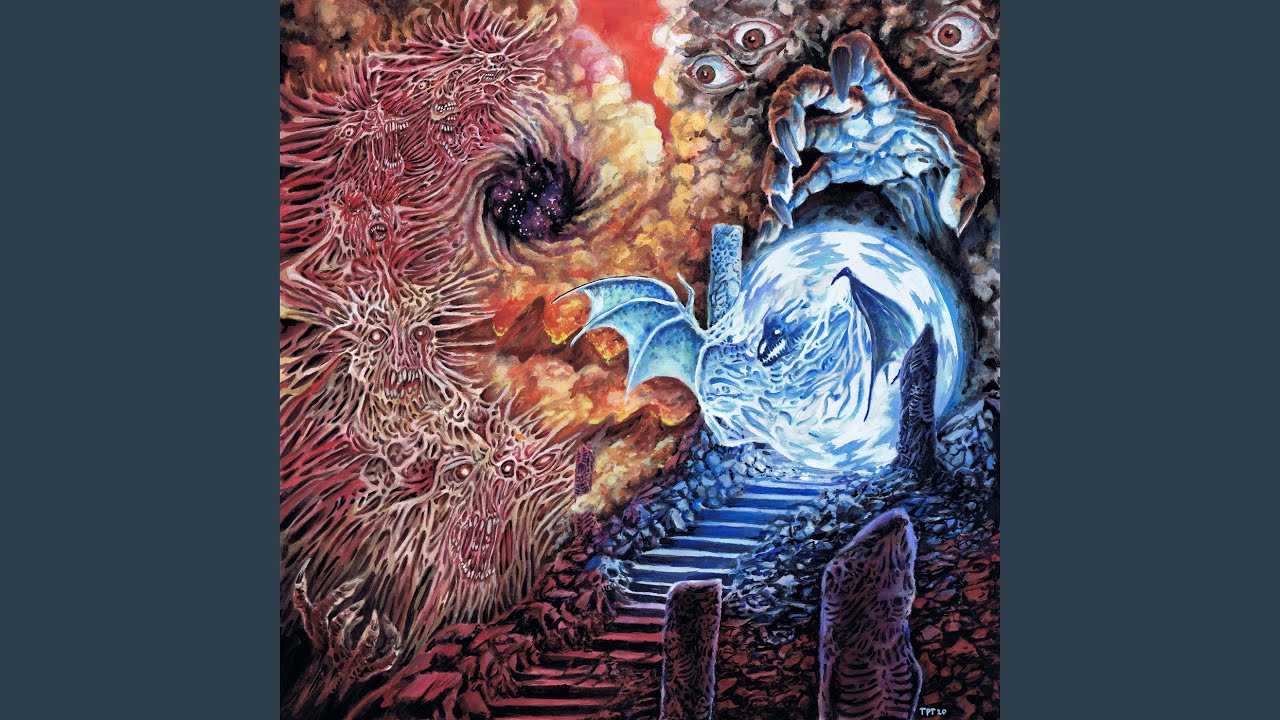 Listened to this and the new one twice already today (work is absolutely horrific at the min and this has been a delight).
Cryptic Shift are another who'd fit into this category. Leeds based outfit, very cosmic, very shred heavy.
Yeahhh the new Blood Incantation EP is rad innit. Anyone else's vinyl delayed to Oct/Nov though

?
Had no news on my pre-order, ugh.
Qrixkuor - these guys are pretty awesome. Their album from last year has two 24 minute tracks of weaving, writhing cosmic dm nastiness
Yeah, they are pretty sweet. They bring the hardcore party to the mix which is good, without it sounding forced or lazy. I always mean to go back to them more to be honest. I liked the split with Iron Reagan.
For some reason i always mix them up with Cryptworm in my head (who are also great!)
Thats rubbish - copies are in shops!
Thanks for the reminder - didn't get on with them on first listen but there was enough to make me go back…i just haven't!
Rough Trade have just dispatched mine, FYI.
Slowly working my way through the suggestions! So far:
Wallowing:


The one beginning with Q that I will have to forever look up if I want to spell it:

Does anyone know who the doom band is that released an album in the summer - the front cover looked pretty William Blakey - lots of colour, and maybe a faerie or something? I've totally forgotten them but I remember I wanted to check the whole album out!
Dream Unending?
(coincidently - features a member of tomb mold.)
Tail end of last year, that.
Its all one year when you really think about it though eh?
just noticed this…
Phil Swanson as The Forlorn
Leila Abdul-Rauf as The Siren Call
Max Klebanoff as Final Judgement
McKenna Rae as The Implorer
Richard Poe as The Dreamer

better than necro phil and count grimlord iv type names at least!
Tag yourself!
I'm The Forlorn.

I'll go for The Dreamer