Morning all!
Please log the contents of your days here.
Alright. Up, showered, all beds changed, washing out, breakfasts being sorted. Then this'll be me until 3 when I start work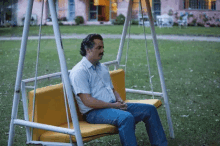 Lots of laying on the sofa planned for today.
Need to go to the shops at some point cant really be arsed. Need to clean the flat, think that can wait for tomorrow. Need to wash the bedding, that sounds like a tomorrow job too.
Yeah so laying down and getting food delivered I think.
Got a new steam cleaner so going to give it a whirl.
Loads of washing.
Lot of sitting.
Go for a good walk later.
Happy SATURDAY FOLKS

Past me agreed to go to brunch with someone for some reason. Brunch! I'm not a brunch person! Fucking hell.
Solo parenting this weekend while the TV is in Estonia for a exhibition she's in
Got three loads of wash on & the kids are fully breakfasted. When the wash is done I'm gonna take the youngest into town, take some books back to the library and get a present for her school pal who's having a sleepover birthday party later (from 5-7:30)
Spurs v Liverpool after that
Also got to do a thing for @keith & post a thing for @iamwiggy
& that's pretty much that for today
Weetabix
Poo
Park run
Shower
Read
Lunch
See Gf
Kiss
Cuddle
Watch shite tv
Sleep
I'm watching YouTube videos with The Child because I can't be bothered to argue her into watching real TV.
I need to make a pie after they go to drama because Wor Lass's parents are visiting, then do my writing class, then feed Wor Lass's parents. Then relax.
Youngest daughter is through to the final stage of trials for West Kent Football Team. I didn't sleep last night because of nerves. She's as cool as a cucumber.
I'm here until midday watching. There doesn't seem to be a toilet……
Already been to Asda not even 9am
Morning!
It's the Childrens parade which kicks off the start of Brighton Festival today. Jimbo's not involved (although he could be if he changes his mind), but my other half has gone big with the organisation for his school and has been up since 5.30 this morning, and is already in town setting stuff up. We'll head in shortly to bring her breakfast and cheer her on
Feel a bit left out of the got a wash on crew.
Chai, beach, picnic, detour to my hometown (pls no), wash dishes, shower, dry hair, noodles, pina, snogging.
Woke up fairly early, breakfasted, hung around, listened to a podcast, now heading out for a walk in the woods.
Hello!
Had two tiny relatives (well, one not so tiny anymore) for a sleepover, they've just been collected. I am very sleepy now obvs. But I've brought my book and my knitting and my phone with me to the couch so don't really have to move from here for quite some time.



Wishing everyone a nice and relaxing Saturday

Not got a wash on, but will do soon.
Got up early and hit up a National Nature Reserve for a bit later than dawn chorus. Glorious it was, cuckoo and wood warblers and pied flycatchers.
Rest of the day will involve coffee, washing, and entertaining the kids as the tv is out on the hoy for someone's hen do.
It looks like the most beautiful day and I can't go out because Covid

Agenda for the day is to read a book and try not to follow the minutae of the election because it'll only upset me.
Wouldn't mind a hug / someone to rub my shoulders either