New song coming February 10th!

Definition of one album wonder
First one.
Found the second (cant remember the name now!) prettydull and their last song proper uninspired
surely everyone remembers the catchily titled Death Of A Dead Day
genuinely prefer the second to the first, has massive bangers like this on it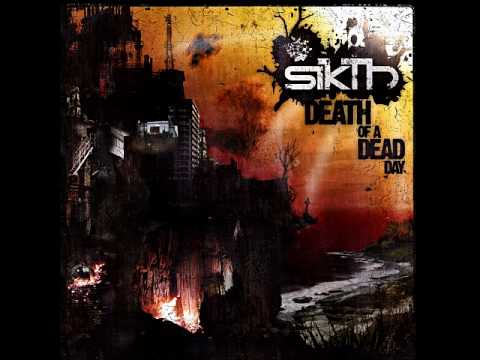 found my copy the other day, it has a signed poster in it

I had the signed poster one too!
I just could never get into it, no matter how many times I've had it on it;s never clicked really
me too. that and the cover of tupelo
Excellent. I like pretty much everything they've done. I remember seeing them supporting Spineshank in September 2001. I couldn't make out any of it, but it looked impressive. I saw them a number of times after that, but not since 2006. tickets to their farewell gig in 2007 had been oversold, so i was forced to take a refund and circumstances including most recently, the cancellation of Hevy Fest last year have conspired against me seeing them since reforming.
I think the first album came out on the same day as the second Elbow album, my purchase of both seemed to raise a slight eyebrow from the person at HMV. I think i am in the "prefer Death of a Dead Day" crew, although both are decent in different ways.
I only bought DoaDD a few years back, second hand, having stolen it back in the day. clearly someone hadn't been as impressed with their signed poster.
I bet I post all these things in every SikTh thread!
ASKED MIRANDA WOULD SHE SAY SORRAY!
I didn't realize that one of the vocalists had left, interested to hear what the new song sounds like anyway the Opacities EP was pretty decent.
used to work with the drummer, really nice bloke
i'd actually worked with him for a couple of years before finding out who he was, couldn't believe it when i found out
he left the company about six months before the first sikth reunion gig, hopefully the band is doing well enough that he never has to work on the phones in a call centre again
I can't believe how many dress-down fridays you didn't wear your SikTh t-shirt for!
mate, working in that call centre it was so relaxed i probably wouldn't have got sent home if i'd turned up in a bedsheet and my pants tbh
check out the Opacities EP if you're a fan and haven't heard it yet.
there's nothing like a lyric video to instantly make a song even worse. not really sure about this, well, until the djenty part at the end. now that's all I'm talking about.
yooooooo
suuuuuuchaaaaaaaaaaa
foooooooooo
yowsuuuuuchhaaaaaaa
I was in a branch of Libro (Austrian WH Smith's equivalent) in a small town yesterday. They had a dismal selection of books, but weirdly had a vinyl section too. It was pretty much nothing but Pink Floyd, Jethro Tull, Slayer and . . . Sikth.
pretty good, although I think I miss Justin Hill's vocals a bit.