Proud owner of a Simba pillow
Proud owner of a Simba mattress
Aww the baby lion
used to be in love with and want to marry Simba
no
Own both a simba mattress and pillow. Pleased with both of them
Does your pillow have little cubes that you can make the pillow firmer with?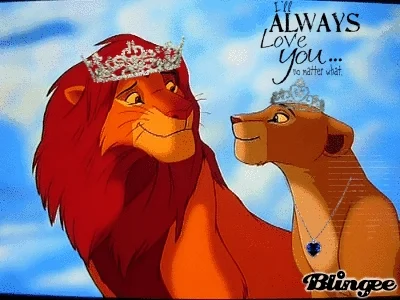 I think mine is a cheaper brand actually… Emma maybe?
don't really know anything about pillows tbh, often sleep without one
Have always quitely hated Simba in all life stages. Nala however

Would be nice to own a podcast mattress I think but that's not based on any science.

You know about when you listened to a Podcast in the mid-2010s and how they'd always try and sell you a mattress that comes in a box to you
I have an eve pillow which might be podcasty? Vintage podcast i think.
It is very much not all that for the head but quite good for my hips when wedged between my knees. Does get humped quite instinctively though, feel bad for poor knee pillow eve and sending her creepy vibes. Eve, i just find comfort in rocking my hips, its not a come on, ok?
Yeah, that's a Podcast pillow alright!
Only got it as i have a Next store card and they sell them. Thought it would change my life. Quite rubbish tbh
I'm sorry for your experience but this is really valuable feedback to me
I have a podcast pillow (a latex one) that I made a song and dance about on here when I bought it. Sweated too much on it and it's fucked. Think Balonz's one suffered the same fate. Too much of a faff to wash
Pretty sure I'm wasting a whole thread opportunity here but do people wash their pillows…like in the washing machine? I think it's possible but never dared
No I've never dared either
Of course I do you monster
Other (with comments)
Please fix the poll or the results will be officially invalidated