Post details on samples used in popular music and give their source
Edward Barton's It's a Fine Day sampled on Confide in Me. Think he took her to court to get the credit for it, and was later listed as the songwriter.
Has anyone ever had to do a poo sample?
I did once for a medical testing programme. It was grim. They give you a kit with a plastic bag to line your toilet then a little tube with a scoop. I opted to just use the scoop and catch a bit on the way out.
Still got £15 for that little nugget.
EDIT: did not get on the programme because cannabis.
OH I WAS SLOW TO REALISE THIS WAS A SLOW TO REALISE THREAD.
I wasn't slow to realise this sample. I redact my post.
(I pretended I thought it was about medical samples - top banter

)
That this:
was a sample from this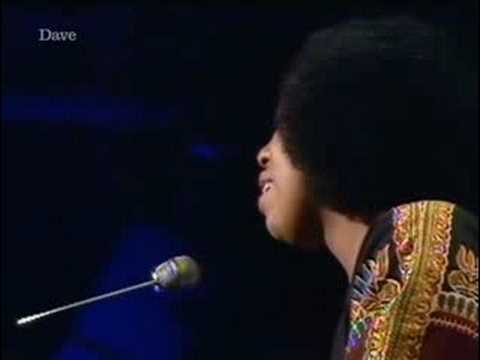 (and also I thought that it was a song by either Orbital or The Orb, and not Way Out West)
what was the first ever sample?
I always assumed sampling (as we know it) started at the New York block parties in the 70s, so guess it would have been something to do with Grandmaster Flash maybe…?
bet it's some novelty kids record from the 40s/50s
That was just turntables and loop tapes though. Actual samplers were well pricey at that time. Only rich people like Kate Bush and Peter Gabriel could afford things like Fairlights
I suppose it depends how you define sampling really. A Melatron is kind of a sampler
yeah those are pretty cool
God sampled Adam's ribs to made Eve
Was thinking more of the rappers using backing tracks e.g. Rapper's Delight / Good Times
They rerecorded the bits of good times they used for that though - no sampling involved (sorry I'm aware I'm being a pedantic knob)
I was thinking about starting a thread of songs that give a nod to other songs, not necessarily sampling them as such.
Like the bit in Come On! Feel the Illinoise! etc that has the Close To Me by the Cure towards the end.
Or the end of Silkworm's Raised by Tigers that uses the riff from In The Mouth a Desert by Pavement.
Cromagnon were using them on their album released in 1969;
The album's a really interesting listen even if a lot of it is rubbish, just because of how ahead of their time they were.
something really funny about an album called "orgasm" getting renamed to "cave rock"