Just been listening to his (their?) albums over the last day or so, all great. Mark Linkous is much missed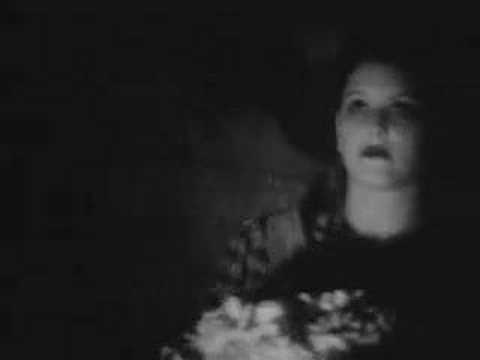 I somehow only discovered him in the last couple years and Good Morning Spider instantly became an all time classic for me. "Maria's Little Elbows" is so, so good.
We had Hundreds of Sparrows at our wedding.
Such a brilliant songwriter.
Such a beautiful song. One of my all-time faves.
And I love how "Pig" starts the album, with that sad little intro launching into pure frustration.
Proper adore him, especially Good Morning Spider. Happy Man and Painbirds are so so good, him dying so young is a tragedy. Gutted I only got into him after his death, I imagine he would've been hypnotic live.
Sucks about the tribute album too, that looked great, but I can understand his family not wanting it…
Have you heard the new John Parish and Pj Harvey track in tribute to him?
Really love Sparklehorse. It's A Wonderful Life got me through a really tough time in my life and remains one of my favourite albums.
He was such an incredible lyricist. The lines "I'm a bog of poison frogs" and "I'm the dog that ate your birthday cake" pop into my mind quite often.
Think ths might be my favourite…
One of my all time fave artists. Could write such gorgeous melodies, but never went all saccharine. He hooked them up with delicate imagery, both baring and covering up what was clearly a very fragile soul.
My faves:
Live collaboration with Fennesz. There's a better version of it from a different live performance, but this still sounds top drawer. The work in progress version of 'Liminality' they did together at that time (which later got released on Fennesz's Becs album) is also stunning. As is 'Goodnight Sweetheart'
Love how this one emerges from the swamp. He used the same trick on Gasoline Horseys where it's like a audio jack that wasn't properly connected gets pushed in properly halfway through.
https://www.youtube.com/watch?v=2dcuCXrGruw'
"Will my pony recognise my voice in hell…"
"It'll get you in the bathroom of a Texaco…Lonnnnneliness…came kicking at my door."
Pig, Cow, Saturday, Junebug, Hundreds of Sparrows, Sad & Beautiful World…played them all a ridiculous number of times…
Never could get into the Dark Night of the Soul album. It's his voice that pulls me in. That singing whisper style…
Just watched this for the first time:

He was working as a chimney sweep during the recording of his first record. !!
Hoping that the fabled documentary will finally get the DVD release they have been intimating this year. https://sparklehorsefilm.com
Absolutely one of my favourite artists.
My mum bought Vivadixie… on a whim after reading a review in the newspaper, at nine it absolutely blew my mind. My favourite bands at the time being G'n'R and Pulp, so I had never heard anything that wasn't pure polish and studio gloss, it truly opened the door to LoFi music and shaped my taste to this day.
I'm please to have got to see him play, but only twice. Once as part of a Daniel Johnston gig, playing a three track solo set then part of Daniel's band (along with Scout Niblett and Norman Blake IIRC), then at a rather empty Sheperds Bush Empire supported by Dead Texan. Both gigs were incredible and the intimacy of his records truly translated to the live realm.
My first tattoo was of the bird from Good Morning Spider (only pic I can find is of it healing, but you get the drift).
In short, I absolutely love Sparklehorse.
I loved Sparklehorse so much. Went to a few gigs but none matched the first I saw which was at ULU around 2003 (?) - he had no new record to promote so just did a 2 hour retrospective of the first 3 albums and it was incredible. One of my all time favourite gigs.
Think the last time I saw him was at the Portishead ATP solo and remember commenting that it was really boring. Really wish I didn't say that now

Love a bit of Sparklehorse
I got to see him touring the Vivadixiesubmarinetransmissionplot album at the Astoria 2 (must have been 96 or 97) - it was while he was in a wheelchair after his accident. Was a pretty amazing show.
Hell of an act - and definitely watch the documentary, it made me feel things.
Not sure how it is possible, but Someday I Will Treat You Good still seems to be getting better every time I listen to it.
Also, definitely saw them a few times at the time, but totally undervalued them as was probably waiting to see Senseless Things or something.
Saw them at Rock City supporting Radiohead on The Bends tour back in 1995. One of the best gigs I've been to. This was before vivaduxie had been released but remember being totally mesmerised by these unsettling songs sung by someone who looked like Nick Cave if he had grown up in Nashville!
METZ's cover of this is excellent
One of my faves, for sure.