as were Mr and Mrs Johnny Rotten and Kim Cattrall
I hope you find your necklace

Have you asked Jnr if she's seen it?
The Child loves hiding things as a prank and she'd be prime suspect if something like that went missing.
spent most of the day at u9 tennis tourney the kid won #coachoftheyear


Now watching The Wire. The episode where Omar testifies in court

Yeah but she wasnt here (the whole weekend) when i lost it. I took it off on a friday night when i went to bed and couldnt find it the next day

On Antiques Roadshow, when someone is having their dusty old pot valued by an expert, why is there always a crowd gathered round? Is it just that they want to get their face on the TV? Or are dozens of people really desperate to find out about this bit of tin that some bloke found in his dad's garage?
Has perplexed me since I was a kid. Weird programme.
Watching this about abandoned malls in America. Presented by everyone's favourite skater, Rick McCrank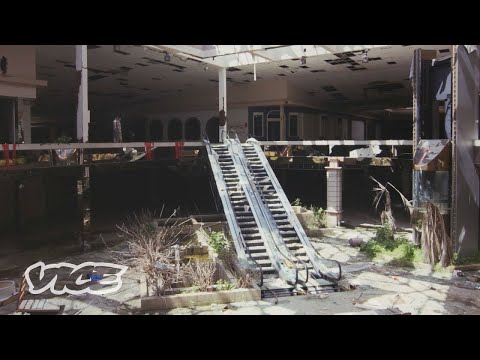 What's in America's abandoned malls?
Empty shops?
Had a really good day. Spent a lot of time with my nephew & sister, made a massive roast, had two dinners, now got a beer and KOTH and I'm not working tomorrow.
You're doing exactly the same just with a television screen between you!!111
A lot of empty shops. Ghosts, faith churches.
Goin' to center parcs tomorrow. Packing stuff when you have a small child is the worst
I keep seeing duplicated comments on YouTube and stuff and it's making me feel like I'm losing my mind. Like the same comment from loads of different accounts
Here's my theory - not everyone who goes to get stuff valued gets it recorded for tv. I imagine that the experts took a look, then gave the producers a heads up that it might make good tv. Then people realise that it's something interesting, so gather round thinking it's either going to be really expensive, or the owner will be crestfallen