Go get some. Sweets are ace
I want a supermarket curry and some combo mix.
Although the jalapeno and sour cream flavour is far superior.
Didn't have any of the daddy of all snacks and that was the last packet of salt and pepper.
I'm a bit worried they're made by KP and are going to be in short supply. I can't find out who makes them though
even if we didn't have your previous posts for context, that's the shop of a very hungover person. especially at this time of day.
I had marmite on my bagel and Chiu Chow with my eggs.
Dktrfaustus will be making a daal later today
Dktrfaustus will not be making a daal today
Not much, cake pops with you?
Cake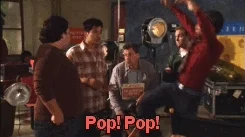 This is the kind of pressure I need
Although I haven't soaked my pigeon peas

Whichever option we go with we'll have the other one tomorrow
Make a saag halloumi, serve with rice and parathas
Make enchiladas from yesterdays leftovers
Hurry up and soak your pigeon peas, dktrfaustus