I'm making the Sunday Dinner thread again.
Out of respect

Cinnamon and raisin bagel for breakfast.
More as we get it.
I'm going to have eggy weggies for breakfast.
Then doing THE BIG SHOP. Dinner will be a no centrepiece roast. Cba doing a nut roast or whatever so cauli cheese, stuffing, Yorkshires, loads of veg and maybe even 2 formats of spud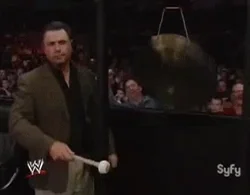 I have my SIL and BIL and niece coming over later for dinner.
Starter
Homemade foccacia with charcuterie
Main
Roast chicken
Tahini slaw
Roast veg and potatoes
Pita bread and dips
Desert
White choc cheesecake - I didn't do the passion fruit jelly layer but will do a passion fruit coulis
Roast and
Mash
Dauphs
Boulangere
Other
I've got some olive bread in the cupboard.
Only got marg, though, no proper butter.
Shambles.
I'm not sure i can better yesterday (veggie hotdog for lunch, BFD for dinner (bfddd))
Hotdog pic
Summary
Quite fancy using my alps week carbs but need to get through my noodle mushrooms before they go mouldy

This one's going out to all the frittatas and peas out there

(Random lump of halloumi included, can't argue with that)
Anyone got any fun vegetarian stuffing recipes?
Where the fucking fuck is this? Salt horse?
Looks absolutely delicious, I'm very jealous.
Making a roast chicken dinner so Mrs f can make her traditional leftover bake to reheat for tomorrow evenings dinner (her birthday)
An appropriate enjoyable and thoughtful idea
Filth you're the worst sort of monster
This is your centre piece, my friend