Hello from Heathrow.
No travel chaos as yet. Largely just v tired people and slightly inefficient staff scheduling
Morning @xylo , safe travels!
Just done morning bottle for baby, going get a coffee now and watch some TV in bed while she plays. Lovely and sunny out. Hopefully going on a day trip today, though have yet to decide where!
Where on earth are you going? (I like this phrase when talking about international travel)
Was tired last night and have had a shit sleep. Even more tired now.
Morning all

Didn't sleep amazingly due to uncomfortable mattress, loud cats in the garden, children waking etc. But I'm in bed and don't have to do much right now so that's something.
I think we're going on a steam railway today and then to a castle. Proper tourist behaviour.
At the boot sale since half six. Sold a load already and V has bought a load of weights to 'get ripped'

Get up, start sorting the flat out
Snooze zzzzz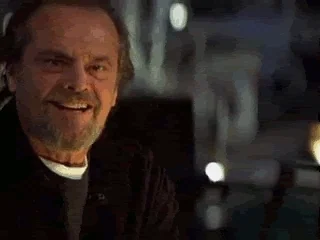 Just ordered a McDonald's.
Gonna read on the sofa with coffee
That's it. That's the tweet.
On a thrash metal dog walk.
When I get back I'll be dying my youngest daughter's hair purple.
Kerry King Charles Spaniel, Mastiff of Puppets, etc
I am tired. Down at my parents, and they had a big party yesterday, so i filled my natural role of tidying/sorting/keeping people's glasses filled.
Currently feel like i could sleep for about 85-90 years, but need to get the dog out before it gets too hot.
There's a lot of leftover food from yesterday (3/4 of a pavlova, a side of salmon etc), but word on the street is that today features a bbq. Naturally pictures will be forthcoming to @Gnometorious 's Sunday food thread if that particular rumour holds true.
Oh yes, she's been hassling me to do it all week.
Morning all!
We're going out for breakfast before my brother gets on a train.
I didn't sleep well but at least The Child didn't wake me up through the night.
There was some discussion of going to yet another furnitire shop to buy furniture for a house we don't oen that we can't store in the house we live in. I hope this does not come to pass.
Having an hour's lie-in after I was up with A in the night. Poor gal is teething badly.
This Post Paid For By PROF$.
Feel like i got an empathy hangover from pride despite not leaving the house yesterday.
God your brighton disers sure know how to party. Why you make me feel this way
Off on a day trip to Llangollen!
Excited to go my favourite bakery there and pick up some Bara Brith

Maybe a little trip on the steam train too. Lovely.