Morning all!
Please have super days!
Just remembered that Boris Becker is currently in jail.
Off to the footy. It's proper pissing it down all day

Morning troops
Had an actual honest to good night out. Went to Paesano, then to Boom Bar in the St Enoch for some shitty Not Crazy Golf (not that fun) and then to The Note.
After Note shut we went to Bowlarama on Glassford St and stayed there until 2.30am, did bowling, pinball, air hockey, basketball hoops thing.
It's days like today where I'm glad I'm sober.
Work at 10,. There until 6.30. it's currently pissing down, so long may that continue. Fancy a quiet day. Then a week off.
Morning
This. Although it's forecast to stop here by midday, which is good because it's not half coming down right now.
Horribly hungover, send help.
Sorting out his morning to train off to Amsterdam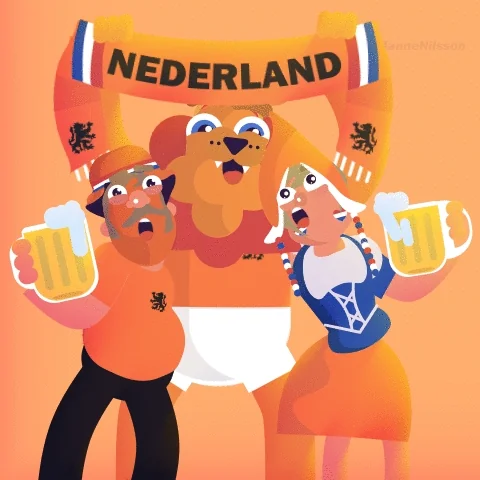 Bit tired as we started and then finished all of Am I being unreasonable last night
Great stuff.
This rain can piss off for starters
Should probably get out of bed, but at what cost?
So last night we came to an agreement with Jimbo that he'd sleep in a bit over half term, and we changed his glow clock so that it turned orange a bit later.
And then there was thunder and lightning at 6.30, so instead of him waking up later he was up earlier. Arse.
Going to ikea this morning. Can't wait to buy some tea lights.
And the tonight I'm going to see Lonelady, which should be fun
I've got an unjust hangover after half a bottle of wine last night. Should have drunk more water before bed
Very rainy here. Which means I can't mow the lawn, amazing news! I reckon it's a good day for board games, but nobody else likes them in this house. Have fun!
Or more wine, so you could at least feel like you'd earned it.
Ah lovely weather for a walking tour

In Leeds it's due to be heavy thunderstorms just as we're walking to the ground

Thunder and lightning here in the South. Tipping it down too. Also got a proper earache, which i am not enjoying.
Might do as little as is humanly possible today. See if i can't stay under 1000 steps.
Morning,
Had a nice night in Bad Sooden-Allendorf, ate at a medieval themed restaurant which was fun :
Then had a little Pilsner at the Oktoberfest in the town square. Currently en route to Prague on the autobahn
Mr s_w is driving, being sensible at the advised 130k, some of the speeds cars come past in the outside lanes is fast!