good this innit
proper sparse
I've been listening to Magnetic Fields continually since Friday. I'm typing this at The Barbican for their gig and waiting for my mate to turn up.
Really looking forward to listening to this. I saw her at The Courtyard Theatre a few weeks ago. It was just her and her playing a piano and guitar. Very stripped back and so hard to tell how the new songs would be on album. I missed out on Union Chapel tickets but have had a thing on Songkick telling me that she's playing Shepherds Bush Empire next year but can't find anymore info on that gig.
I love Ten Love Songs but I'm a bit unsure about this one on the first couple of listens. Her voice is still magnificent of course but it seems to lack the intensity of TLS especially on the first few songs. It doesn't start well by rhyming 'moon' and 'June' in the first couplet and then 'missing' and 'kissing' in the second song - almost a parody of cliched songwriting that makes me cringe a bit. It sounds a bit MOR at times too, if I'm honest.
The second half is much better - especially the last four songs. Maybe I'll warm to the earlier songs eventually.
The Shepherds Bush Empire gig on March 1st is confirmed and tickets available via O2 presale currently. Be quick as level one which is the best place at that venue will sell out fast.
Very much enjoying this…I like how in a number of the songs she use her voice to establish a melody…then just uses a range of instrumentation to play with it for the next few minutes.
It's good but not amazing on first listen. Undercover, that I'd heard before is stunning. Hopefully, I'll warm to the other songs after several listens.
Undercover is the best song on the album by a distance
This is a bit of a slog. Her voice is lovely though.
I'm really, really warming to this. Despite occasionallly slightly uninspired lyrics it's a beautiful record. It takes a while to latch onto because it is a bit of a low key slow-burner.
MOUNTAINEERS! What a song
Anyone also going to her Barbican show tomorrow?
The high points were some of the best live music I've experienced. Undercover…bloody hell.
The 10 minute double bass solo did make me question just how much of the enjoyment was from the visuals rather than the music (if you can separate the two) but as an all round 'visual experience', it was really something.
My mate also questioned the double bass solo. Went on for a while he thought. True. I'll conceed that, but a fair enough "bridge" for a rest break for the other performers overall.
Which are your favourite songs on the album?
Undercover and The Golden Age are mine.
You're right. Undercover was an amazing version. There was a poster blu tacked on a wall saying that tonight's performance would be filmed. If so, I'm looking forward to the brilliant gig i saw earlier tonight on DVD/Blu Ray etc.
I prefer her bigger/poppier songs and spoken word and jazzy interludes aren't really my bag so there wasn't much (Undercover aside) on this album that stood out for me. I saw her doing Fade Away at Citadel a couple of years ago though so knew last night had potential.
Not sure if it was the set-up or just the sound at Barbican but everything - particularly the sax, clarinet (?) and pedal steel guitar (??) - was really brought to fore. Been enjoying listening to the whole album on repeat today.
[SORRY FOR REVIVING WHEN SHE'S VERY MUCH (I think?) JUST RAISING A KID AT THE MOMENT]
Her version of The Amorous Humphrey Plugg popped into my head, and there are days where I think this might be the best cover version of a song that I can think of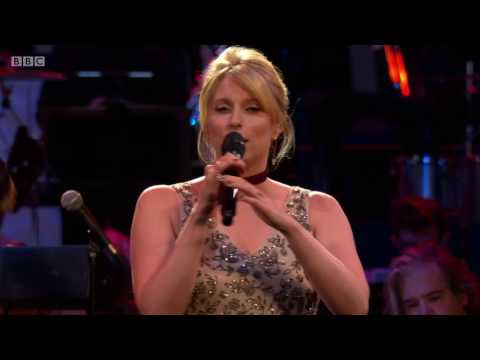 Though this was brilliant as well; I love how she slightly changes it to be a bit more like one of her own songs, while still being very much herself.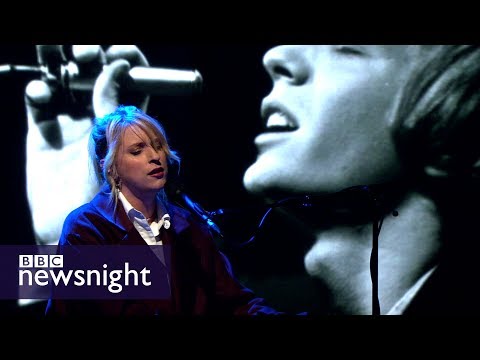 She was comfortably the best thing about that Scott Walker proms show, basically. Maybe John Grant too.
Actually she just finished a tour of Norway with a live band, and has sung on a few new Royksopp tracks, so

for some more material, though I get the feeling she's not doing another electro-y album any time soon
Speaking of the tour, Susanne describes herself as a "nostalgic who appreciates a real live show and is concerned we should not lose the value of performing 100% live. I want the beat and the melody to be created between us musicians, for the audience to experience a concert without extra tracks, but where each instrument, whether it is a bass synth or a voice, is performed by a human and not a machine. That in itself will be a beautiful experience!"

Improvisation and the spontaneity of human connection are key to this tour, with each performance free of clicks or extra tracks, which means each show will be a unique experience featuring new material from Susanne.

"On a more philosophical level, I think we tend to see the world through a constructed lens. The way science and technology merge and create a mechanical worldview is harmful to nature and ourselves, and takes away our ability to think creatively and be free, improvising people."
I still listen to Music For People In Trouble all the time, it's absolutely incredible. Would love to hear her make another record in that vein or just play some live shows i could go to.