I mean they are all varying degrees of very good to excellent. Seeing them tour that record was probably even better than seeing them tour the first one - some of those tunes sounded thunderous in tiny venues.
Agree with the general point, but feel quite strongly that the third record's pish, to the point that i've wondered if they changed label and left them a load of clangers or sutin.
Just feels completely atmosphereless comparatively, bar one or two early tracks.
Overlooked I think. Songs like The Room and The Neighbours Can't Breathe are some of their best.
Naturally it wouldn't be an indie forum if someone wasn't banging on about b-sides. This is off I Became A Prostitute and it slaps: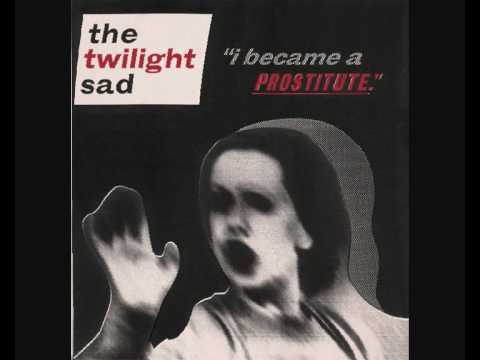 Really like this acoustic version of the room;
Last two are my favourites actually, especially;
But yeah, definitely not their best album
Last effort wasn't bad either in my opinion.
If The Wrong Car had been the opening track (I think they said it wasn't finished in time) it'd be their best. As it is, it's just great.
It's great, love That Birthday Present and At the Burnside.
NOCEK is also great though, the live versions of the tracks highlight how good they are. Hope they bring back Nil and Alphabet.
Their third album is their best IMHO. Love that icy, bleak, doom-laden synth thing
Puzzling for me, this. Genuinely like someone claiming Yellow Submarine was the Beatles' peak. I'll give it another go.
Their last two are my preference, but I appreciate I'm missing something with their earlier albums
reckon it's the best one.
gutted they didn't tour it in Ireland. i've seen them tour every other album apart from my favourite one.
found the third record quite disappointing at the time but quite like it now.
i miss the guitar noise, but quite like the stark PiL vibes
(they didn't change label until the last album)
1st > 4th > 2nd > 5th > 3rd I reckon
Top 3 are all excellent though
Nah, they totally lost me at the third album. Everybody and their dog was doing gloomy post punk synth shit and everything great about the first two LP's just disappeared (alongside the warmth of his voice).
The third is one of my favourite albums - and although it's sacrilege to say it, the debut has always sounded a bit hokey to me after hearing the icy industrial BROOD of the third. I'm glad he dropped the wide-eyed sweet kid thing and got nastier (lyrically and vocally).
The rankings of most of the others change depending on mood but the first LP is still their best and the 3rd is still their worst imo.
Liked the 5th when it first came out but never really go back to it.