I seem to have turned into one of those "I'll wait until the album comes out" guys recently, which means these first two tastes of La La land have passed me by. What's the general consensus about both songs on here?
I noticed that "Queen of Spaces" seems to have enjoyed a very positive reaction online from what I can tell, more so than the first single perhaps.
Their best since Trance Javelin Flashback
I actually just googled that to check which of the early EP's it appeared on

Dug em both on first listen. Seem like a logical continuation on from Tremblers (which I love). Queen of Spaces is really nice though - Bob's ballads in this era are excellent imo.
Scalping The Guru is out today!
Some cracking song titles in this one, even more so than usual
This one is a collection of old stuff afaik, can't remember why but yeah most of these are off 90s EPs etc - so maybe when he was at song titling peak
Maybe it's to make a lost album out of off cuts or soemthing?
Heads up, you can get Propeller LP for £13.50 and Mirrored Aztec LP for a tenner in Drift's current sale.
I'd be all over it if I hadn't just had a record/CD splurge last week.
Some great videos being shared right now from their joint-headliners tour with Dinosaur Jr. Bob sounds in fine fettle.
"And now for a song which sold, maybe, 75 copies, called Alex Bell…"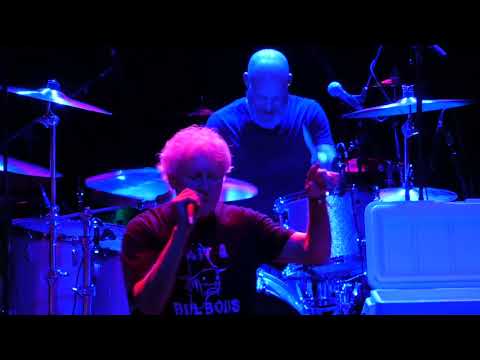 Oh nice! I saw some good clips from the set the night before this but will check this out and try and find some others. Yes Bob is sounding great at the moment.
Sometimes I hate america with a passion
Also the How Good Was 2017 thread reminded me once more about August by Cake being the best reunion album
And about how hard it is to find!
Wild that they need to start reissuing stuff from this reunion already.
Not even the best GBV album of 2017 in my opinion, but isn't great to even have a choice?
I never fully clicked with August By Cake for some reason, although Cheap Buttons is one of my all-time GBV faves.