don't mind the redone maple leaves, lyrically one of the all time greats. just love Jens
Vinyl pre-orders are up, Juno has colour variations for both. Not entirely convinced by the redux but always wanted an affordable "Oh you're so silent Jens"…cheapest original i saw was £80 which is miles cheaper than discogs but still ridiculous
Thought this was an artist being overly precious about old work and unable to stop tinkering with it but if it's just about sample clearance then that makes more sense
Just listened to the first Jens podcast and thoroughly enjoyed it. Plus I was very excited when they interviewed Dillon about her using Pocketful Of Money for her Thirteen Thirty-Five song - I remember when I first heard that song, and being utterly confused that someone was making a song from a Jens Lekman song, and just assumed it must have been from who he originally sampled it from.
Looking forward to the next podcast about Kortedala.
I liked it too, quite enjoyed hearing about him convincing Secretly Canadian that he was a seasoned live performer so they'd sign him by recording some of his songs a bit loosely and putting fake crowd noise on them
The new version of Black Cab is a bit… Disney movie end credits, isn't it? Very slick and Jens is definitely trying too hard on the vocal. Also it's missing the charm of the ukulele hook; something I can fortunately add myself if mine is to hand.
Do rather like the acoustic version tucked in at the end there, though.
I feel quite bad for him over this, it really shows the issues with music being a faucet that you can open at any time. The re-recording lacks the juice that made the originals popular (who would like this version of maple leaves?).
But as he says if they're not on streaming no one will take the opportunity to dig back and get them. Even if going back is only opening soulseek and downloading a 320 MP3, those albums are just gone, deleted from the referendum on music.
Maybe would have preferred him to put some energy into writing some new stuff. Two full lengths across the 15 years since Kortedala is not enough Jens.
Did you check out the postcards series? That felt like a big statement project and worth a few listens
Been listening to both versions of Oh Your So Silent Jens today. Bar a slightly different mix and some tiny changes, like a drizzle of bells removed from the start of Sky Phenomenon or the ending to Julie having accordion replace some sampled chatter it's all very close.
It's the songs that use the Left Banke samples most prominently that had to be most rebuilt I guess, Maple Leaves and Black Cab are very different but I like them both, they don't replace the others (well I guess if you stream they literally do just that) but are nice to have alongside them, I think Leaves is a lovely reimagining, a totally new feeling to it, and Black Cab does a good enough job of filling the holes the missing samples left. I don't mind the interlinking recordings of Jens talking, I really like the one before I Saw Her In The Anti War Demonstration where he softly sings his imagined string arrangement for it that he intends to record and then the real one kicks in. It's nice.
Whichever form it takes it's a tremendous collection of songs. Some songs on there I hadn't paid as much attention to before really jumped out today, the likes of A Man Walks Into A Bar are so good.
New Kortedala is released now too so going to give that a listen
Love that 'we're all gonna die' one. Nice and weird.
I really like those extra tracks, wasn't expecting to hear a sequel to Nina on there, came on while I was scrubbing a toilet and it helped make it an emotional experience.
The second part of the Secret Society pod is very good, Lisa speaks! I really love the album cover and they talk about it being painted on the outside of a hairdressers in Varkala, India, i had to find a picture, was expecting a full wall mural but still, must have been pretty odd to stumble on.

There's not a way of buying the postcards tracks is there? I've never listened to any of them. For that matter I've not listened to his correspondence album either, is that good?
They're all still up on his Soundcloud and downloadable

No way to purchase the Postcards, I took them off soundcloud using Jdownloader. There's some okay songs on it but nothing that I would seriously recommend
Thank you both! That's great, didn't know you could download from Soundcloud, got 'em now.
Great, isn't it? I used to always put in on my mix discs when they were a thing. (Apologies if I'm telling you stuff you already know but) it was originally on a really good compilation disc of Secretly Canadian artists covering each other, which was Secretly Canadian's 100th release:
The original was by Scout Niblett: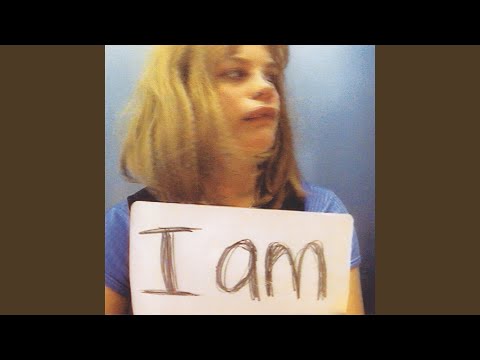 Didn't know Jens had done this, how exciting.
Totally OT but those Scout Niblett records from the mid 00s sound like very little else, I love them so much. I miss her.
In the karaoke of my dreams me and my wife are doing a version of Kiss. I only had the chance to see her live once at the Brudenell on the Fool Can Die Now tour. She didn't play Kiss.
Ah cheers, didn't know that. I've never listened to her stuff, I will have to rectify that. I like her voice on the Songs: Ohia records.