sorry I couldn't help myself
Not to fussed what Pitchfork think.
I love you can see the music flowing through them. They sound fantastically earnest to me. I love the gears they move through in a lot of their songs. I don't have a problem with his voice at all. I get they are derivative, but there's a lot of soul in their sound.
Two of the videos I have posted have this afternoon streaked me with goosebumps, you don't get that feeling for no reason. Love seeing the music pulse through the band.
Yes, I came across one of the reviews following a link, thought it was amusingly bad, and then then was impressed that they'd managed an even worse one.
Agree that Silversun Pickups appear to have got something a bit special about them when they're in full flow.
That sound they generate around 3:38 in the first video posted. I know this is a derivative sound, but they do it so well. That sound of a the whole band in flowing unison. That sound always conjures up images of driving through a built up city late at night. I get this from Joy Division also on their songs that enter that soundscape, although they sound different. Silversun Pickups are a band I leave alone for 3 years or so but when I come back they always feel special. They are easy to knock, but I think they are great.
I'd take the Pumpkins over them obviously, but I absolutely LOVE them. If I'm being honest with myself, I think I'd take Pikul and Carnavas over any post-2000 release by anyone. If you can consider them shoegaze, then shoegaze peaked with those two albums.
The way people dismiss them as Pumpkins knockoffs isn't warranted at all. The influence is there obviously (and should be taken as a compliment, as the band does) but Silversun Pickups very much did their own thing and were brilliant in their own way.
I've already written too much about Pikul, but it's really a special album. There's this unique, intangible magic running through it.
What a way to introduce yourself to the world. Listen to that guitar solo, and that pain in his delivery in that final chorus when all of the emotion boils over.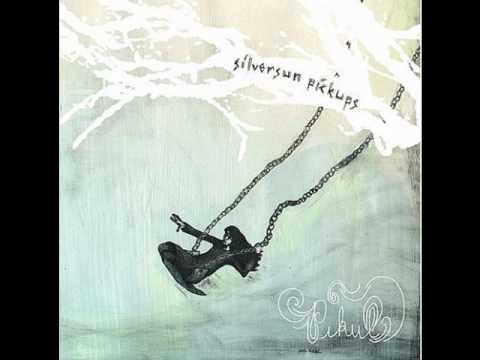 Almost went with this as my A song in Music League. Just beautiful, fuzzy waves of sadness.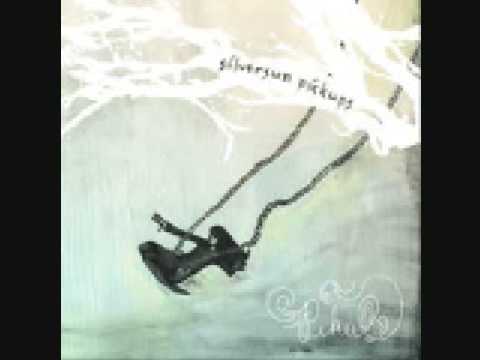 They completely shifted things up for Carnavas - they went bigger and louder and more aggressive.
Bands should seriously study what they did here, the album is basically a case study in building and releasing tension without sacrificing any melody whatsoever. Every layer of every wall of noise on this album is so perfectly deployed, and every decision, no matter how massive or subtle, is crafted perfectly to serve the songs and overall atmosphere of the album. There isn't a wasted second. Everything is held for exactly the right amount of time.
The song construction on this one is unbelievable, it's an absolute roller coaster. Five and a half minutes of propulsive waves of anxiety and noise. Love how the song and the riff constantly evolve and escalate over those steady drums and the way everything erupts at the end.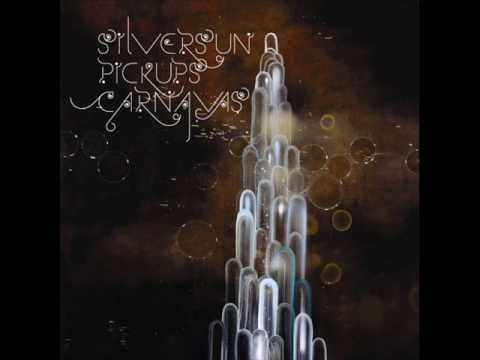 What a noise solo. And that lead in to it.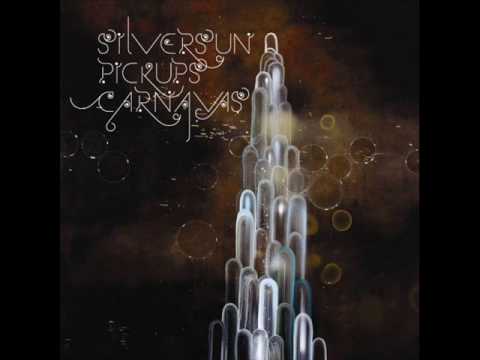 I'll leave it at these 2 for now but I really want to post every single one. Easily the best album of 2006 for me.
They were really incredible at their peak.
That final crash symbol smash in this, drummer totally kills it, love how lost in the music he gets.
Love how fragile this is (Lazy Eye on Letterman). It is a very robust song on album but you can feel and see them almost putting too much into it and losing control around 2:40. I think there's a knowing look that they have almost let the flow run away from them - but they rescue it and kill it dead so beautifully.
I always thought he was singing it's the moon, the sun and the sky…
Swoon is still a great album, it's just not quite on the level of the first two and one of those ones where you can feel that the band isn't going to be moving in the right direction going forward. Panic Switch is an INCREDIBLE single, and The Royal We and Growing Old Is Getting Old are amazing too.
Substitution is so beautiful and sad. There's something really Corgan-esque going on here emotionally and melodically, in that We Only Come Out at Night / Depresso way. I love it so much.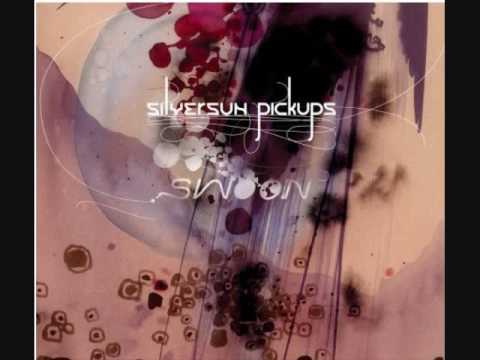 Oh wow, so did I. So weird how you can hear something wrong for 15 years.
Swoon is their 2nd album, I figure you know this but it reads like it's their third here, not that that matters.
The first album is perfectly formed. Swoon does tail out a little towards the end and I feel it is top loaded, not a bad thing. I think it contains what are probably their best songs, but there's not much to split the first 2 albums.
Oh yeah, I was treating Pikul as their first since it's over 30 minutes and feels like a complete album rather than an EP. Didn't want anyone to miss it!
Agreed that Swoon is a bit front loaded, Substitution aside.
Saw them live in 2009 and I figure that would have been the Swoon tour. I was just getting into the 2nd album and the songs on it really stood up live. Like they had another layer to Carnavas. Like a deeper colour of music.
You could feel the small audience getting into the show, they were moving but the show never truly exploded. Maybe with a different setlist order they'd have achieved this Maybe it was the midweek feel and the heat. Sometimes just one person in an audience can create a spark, they were so close to being an all timer of a gig.
After Swoon they fell off, mostly due to getting overly polished and glossy. They started processing the emotion out of his voice, the drums started sounding a bit artificial, and the explosive, raw guitars were smoothed out or replaced by synths.
That being said, Neck of the Woods is still an enjoyable album and has a few classics on it.
Mean Spirits is fantastic. Fast and loud and pretty, with a great rolling heavy riff.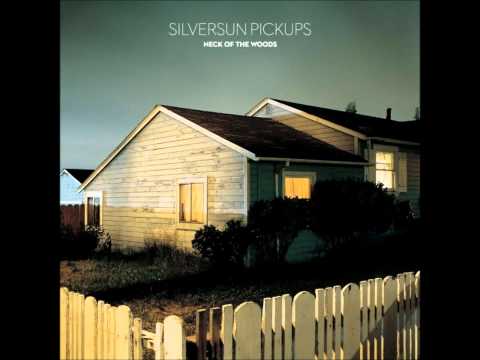 This one feels like a throwback to the Carnavas days, it takes you on a journey. (Just ignore the opening lyrics, good lord, someone in the studio should have stopped them)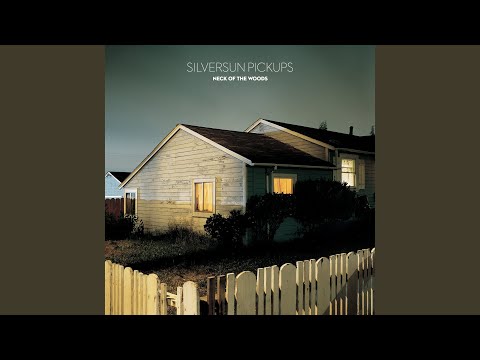 I saw them once before I really knew all the songs and thought they were great. Must have been back in 2007 right before I got Pikul and Carnavas. Felt so bad for them though, Brian's pedal broke right at the start of the Lazy Eye noise wall, you could see how frustrated and upset he was. Wish I had gotten to see them again after falling in love with the albums, it must have been incredible.
When I saw them in 2009 people at the gig, you know, them faces you see at gigs but don't really know them but they are always there. Anyway, they were mostly talking about The Pixies reformation and upcoming tour.
I was like the band you are about to see are far better than The Pixies, not only circa 2009 Pixies - but the whole deal.
Massive cliche, but this band is the epitome of "I like their old stuff better than their new stuff" for me.
Am a big, big fan of Pikul. Carnavas was a bit of a change of direction, but didn't veer away from what I like. Lacking the hints of Americana to be heard in Pikul, but some good beefy guitar. I still really rate it.
Swoon felt more miss than hit: lacking the the big riffs and to my ears ending up a bit too samey, with even the track lengths coming in at around the same mark. Feels like it was orchestrated and mixed as a soup. Neck of the Woods, more of the same still, and no tracks that stand out or grab you by the ears. Swoon had a couple at least. Lost interest to the point that I couldn't tell you if they've had another album since.
Having said that, I've barely listened to Swoon and Neck of the Woods over the last 5 or more years, Maybe need to give them another go.
EDIT: "glossy". Yep, @TAFH33 nailed it