I thought it might do better but it didn't quite make my list. It ended up in 23rd place.
Old Shoes (& Picture Postcards)
Blue Valentines
Tom Traubert's Blues
Christmas Card From A Hooker In Minneapolis
Johnsburg, Illinois
Kentucky Avenue
Come On Up To The House
Goin Out West
On the Nickel
Filipino Box Spring Hog
Martha
Reeperbahn
Clap Hands
Singapore
Gun Street Girl
9th and Hennepin
Alice
Way Down in the Hole
Shore Leave
Big in Japan
5 in the top ten. Turns out I am the DiS Everyman. Hell Broke Luce, Christmas Card from a Hooker in Minneapolis, Heart Attack & Vine and (looking for the) Heart of Saturday Night all just missed out.
Just reading back through this thread from the start and…it's actually been an incredible journey eh? As in, how many songs has this guy written ffs?!
Many thanks @colossalhorse for a LOT of attention to detail and some great presentation of the records involved



Yeah, excellent work from @colossalhorse, been an awesome thread! Haven't kept up with the listening side of things as i've listened to everything numerous times already and fairly recently for most too, but the thread and the introductory posts to each album were excellent.
My 10:
Whistle Down The Wind
Come On Up to the House
16 Shells from a 30.6
Dirt in the Ground
Cold Cold Ground
Tom Traubert's Blues
In the Neighbourhood
Hoist That Rag
Clap Hands
Georgia Lee
Have thoroughly enjoyed this from start to finish (even the lean 70s years and the soundtrack weeks), thanks again @colossalhorse for all your hard work. Bone Machine remains my favourite Tom Waits record but Mule Variations has probably jumped into 2nd place.
Cheers for all the kind words guys! I've really enjoyed doing this. Not sure what I'll do with my Sunday evenings - they've been taken up by either doing write ups or panicking when I realised I was supposed to be doing a write up. I've had a whole bunch of Waits track click that I'd never paid much attention to before which has been really nice.
My 10 for the record:
Gun Street Girl
Kentucky Avenue
Jockey Full of Bourbon
Tom Traubert's Blues
Lucinda
The Heart of Saturday Night
Small Change
Shore Leave
Little Drop of Poison
16 Shells From A 30.6
Right then, let's wrap this thread up once and for all.
FINAL LEAGUE TABLE
Glitter & Doom is sandwiched between Brawlers and Bastards, which is a rough place to end up.
Rain Dogs never looked like it would be usurped - a 4.86 is a ridiculous score really. Bone Machine gave it a good swing though.
Rain Dogs - 4.86
Bone Machine - 4.73
Swordfishtrombones - 4.56
Mule Variations - 4.5
Bad As Me - 4.13
Alice - 4.22
Big Time - 4
Small Change - 4
Frank's Wild Years - 3.88
Blue Valentine - 3.8
Real Gone - 3.71
The Heart of Saturday Night - 3.61
Heartattack and Vine 3.55
Orphans: Brawlers - 3.5
Closing Time - 3.47
Orphans: Bawlers - 3.45
Glitter & Doom - 3.33
Orphans: Bastards - 3.11
The Black Rider - 3
Night on Earth - 2.86
Foreign Affairs - 2.42
Nighthawks at the Diner- 2.29
One From the Heart - 1.92
Sinagpore, Fannin Street and Lucina/Ain't Goin' Down all make the Drowned in Waits playlist. I've also added Gun Street Girl and Tango Till They're Sore as it seems ridiculous to have them in the top 10 tracks but not the big playlist.
And for completions sake the top 10 songs list looked like this:
Martha
Come On Up To The House
Alice
Tango Till They're Sore
Goin' Out West
Gun Street Girl
Hell Broke Luce
Singapore
Rain Dogs
Clap Hands
And that's a wrap. Cheers to everyone who posted, Barney Hoskins for all the useful info and to Tom Waits, Kathleen Brennan and all the amazing musicians that contributed to one of the most incredible careers in music history.
Thanks so much for all of your work and your enthusiasm with this LC: I've really enjoyed it.
Maybe it's the weather, but the TW song I've had stuck in my head over the weekend has been the one that takes me right back to the start of the club…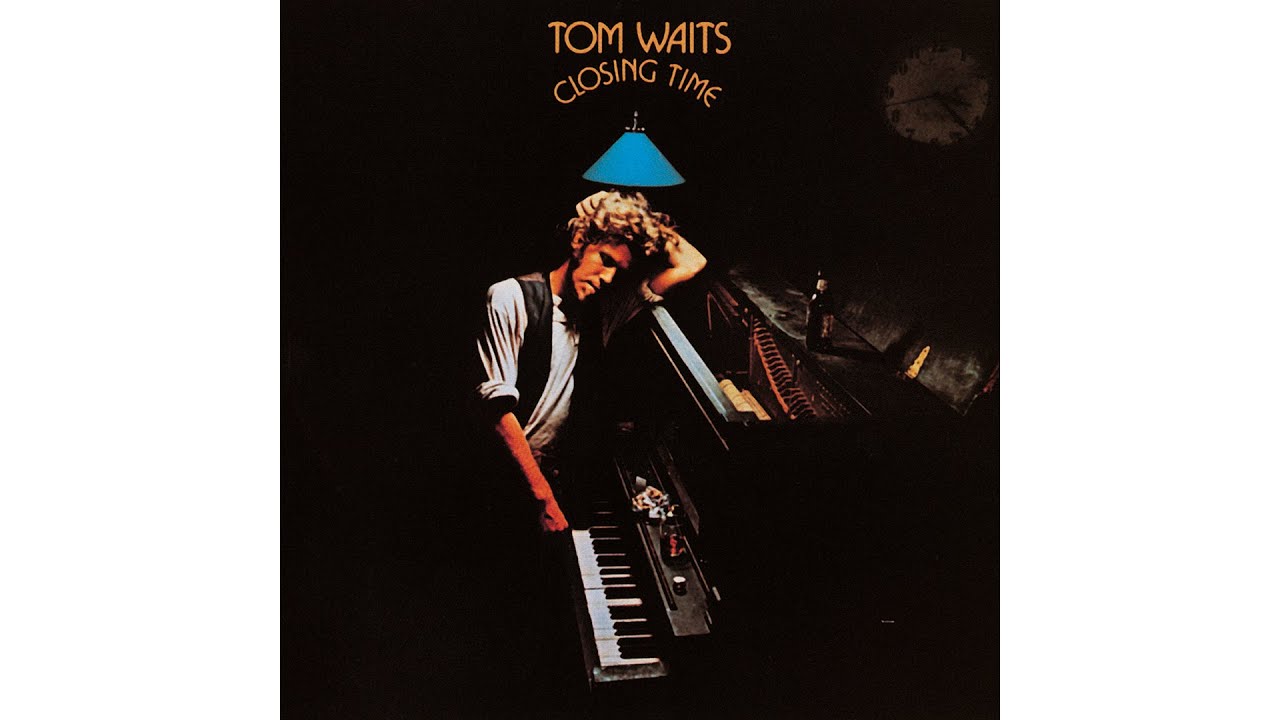 Thought this might be of interest to my fellow Waits fans
I assume this is recycled from somewhere else, interesting list anyway
Got blue valentine on. Whistlin' past the graveyard

Just a reminder, this is starting imminently…
This is great


Tom's speaking voice is SO Tom Waits it's like someone doing an impersonation