You should really watch Terminator 2: Judgement Day (1991).
It's great.
One of the first grown-up films I watched
Absolutely terrified me, especially the milk carton bit
It's good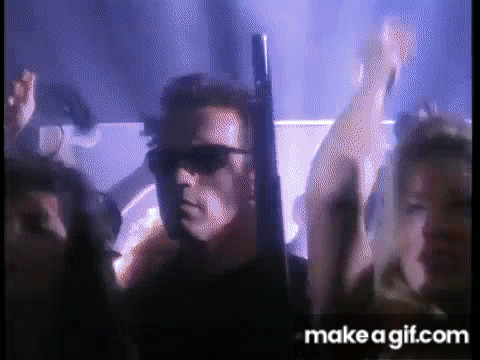 (Context for the youngsters)
I started watching it a few months ago and found it boring so I put Coach Trip on instead
Well that's practically a 5-star review coming from you

One of those films I've definitely seen, but possibly not in one go all the way through.
Seen it once when I was 7. Think I liked it
Ill get round to it again one day but i cant remember what happened in the first one now
Really good film this. I like what they did with Sarah Connor in it.
Edit: this thread is not for me. Apologies.
Some fella turns up, steals a motorbike, terminates, shags his mum, says he'll come back.
Only realised recently that John's foster mum in T2 is Vasquez from Aliens.
"I need your clothes, your boots…and some reggae!"
I dont think ive seen it. Maybe I have. Who knows…
Miles Dyson: Inventor of the killer vacuum cleaner
Awful lot of people who've seen Terminator 2: Judgement Day (1991) in this thread
I went to a double bill of Terminator and Terminator 2 a few years ago. That was good.
Watched the third one again over Christmas. Was bad, but not as bad as i remembered.