France gets one for Bastille Day every year.
Might cause Morrissey to die at last
I'm looking forward to going for a walk through the fields on Saturday as there will be nobody about

getting a bit sick and tired of all the negativity about the royalty here. obviously I respect your position, but at the same time, if you've not got a good thing to say about the king, then just don't say it and keep it to yourself. can't you just let everyone else enjoy the day?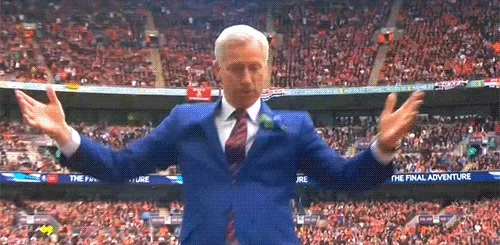 It'll be pissing it down, can't have anything good in England
oh wow yeah it is!

Once again well done to the queen for hanging on long enough that we got a bank holiday last year, then also hanging on long enough for Johnson to be denied the speech at her funeral. And thanks to her for dying at all, thereby granting us this bank holiday too.
Great work.
I fancy at least an extra four bank holidays a year though, so I'm afraid it's bad news for even the minor royals
It provides an opportunity for David Starkey to remind everyone that he is a prick
I am entirely grounded in "our culture" and I am considering asking an anaesthetist friend to propofol me for the day in case I accidentally see any of it.
There will be a lot of heavily reduced coronation themed snacks shortly afterwards
Great time to invest in the Supermarket Snacks thread tho
Only place I've heard anybody talk about the coronation is DiS - not convinced it's a real world event.
It's official name is ''Hater Weekend'' and by golly are we ready.
This forum needs more respect for grassroots monarchs