Cat is enjoying his mock duck pancake very much
Evening all

I've finished work for the day and had my shower. Always feels very nice to sit around in the evening feeling clean on my own time not work's time.
Dinner will be Quorn chilli.
Gonna go a hot toddy tonight I think @ghostly
It's more deep seated than a plunger issue. There's an outstanding maintenance log (lol) for the issue, so it's a drainage issue I think.
Need to report back on my inaugural Bromley shopping trip from this morning. Successfully purchased a chocolate advent calendar from hotel chocolat, a fucktonne of bath bombs and other stuff from lush, some posh bath stuff from boots and two calendars (hedgehogs and penguins). Also a sprout flavoured lip balm.
Also browsed odd kitchen implements in Lakeland, Christmas lights in Robert dyas, and had a nice coffee and a panino for lunch. Bus services to and from were seamlessly provided by my wonderful employer. Returned home tired but victorious.
Would shop again.
In a car park in deepest lanarkshire bandit country waiting on the boy getting out of squirrels, not dogging, no sir.
His birthday tomorrow so this weekend will be a bit of a whirlwind but hoping to find time to sit back and enjoy it too.
Ordered a takeaway about an hour ago, it still hasn't showed up and I've no way of tracking it.
Fever broke earlier today so I've finally moved out of bed to go lie on the sofa, ordered a Chinese with the hope it'll continue to help and make up for the gyoza & cocktail night I should've been at.
arrived literally after I pressed send. Turns out whining on DiS gets results!
Well I was not expecting that to happen in episode one of band of gold!
please all just nod along as if I'm not 30 years behind on TV.
Evening
Made pitta pizzas for tea.
Wife is out getting her hair did, so it's just me and the miniature wolf til a bit later.
Having a wonderful time drinking beer and watching all sorts of shit on YouTube.
Just back from Pennsylvania, what a dump of a state that is. Anywho, got tomorrow off its Coors time.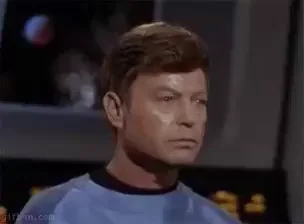 Fuck this, I'm buying some cans.
This Post Paid For By PROF$.
Had the rest of my non-local Indian.
Think im gonna have like 40mins to wait for train at central which is good

But bad, need to pack and wash up and take the food waste out and maybe shower to save time in the morning. Cba
I've eaten too much send help and a chocolate cake.