Hello. Not sure why i am awake. Whats on the agenda for today?
Also awake and have been for a bit. Pondering just getting up and doing some work. Urgh.
Also pointlessly awake. Morning!
Also awake.just watched an episode of Brookside.
Today's me only proper day of work this week so got loads to do.
Hi. My mum is coming to visit and it's swap over day with my wife. O has come off her IV fluids overnight, now we need to really get drinking. Only managed about 250ml orally yesterday. Slooooow. But she got up and walking, peed without a catheter, ate some nibbly sized portions. Wondering if I have another stint coming, or if she'll be coming home soon.
Struggling through a hotel room Nescafé instant coffee at the moment. Might just snort the next one tbh.
Supposed to be at a conference all day today but also somehow have three hour long calls??
Morning.
At work. Just had my overnight oats.
Not much else to say really.
Feels like it should be Friday.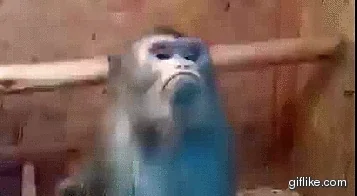 Hopefully soon. Glad she is on the mend x
Alright? Got to go into work early and stay late today so that's no fun. Just made a very good sandwich for lunch though so there's that at least.
I know I know it's cereal
Long day at work for me today too. Gotta set my goals for the year as well.
I've been on annual leave this week. Been to Tunbridge Wells twice mainly to look at new cars, but also did some treasure hunt thing on Sunday.
Did Dover Castle on Tuesday which was great. Yesterday was just playing board games.
Today I'm heading to my folks as my dad wants me to take him to some garden centre to pick stuff up in my car.
Tomorrow, hospital appointment in Horsham of all places and then down to Brighton for the day.
Nothing majorly exciting for a week off, but it's been great not working.
On my way to a hospital appointment to beg to be allowed to have surgery

Eating crumpets in bed. Going to ignore all my tidying and tour admin etc and get on with crocheting a tiny blanket to go on my new footstool, because obviosily it will become fig's new bed



Morning all!
I slept well, partly because yesterday felt long and partly because I have very little to do today. I'm supervising some entry tests for next year's applicants this morning and then having a chat with someone about my creative writing application this afternoon.
I'm going home at lunch so will definitely be playing FF7 at some point too.
Morning.
Been out early to pick up some treats as popping over to my sister's at lunch for her birthday. Will head out for some food later, not sure what yet.
Rather nice and sunny at the moment which was a bonus for the early start.