Most years we've done these threads I've discovered some cracking acts from a range of genres (particularly love when people share metal and ambient stuff alongside the radio-friendly pop bangers)
Thread is an easy one: recommend a new artist who you think might / should / could make "an impact" in 2023.
Interpret that as you like. Appreciate "new music" is a bit of a hard to define term, especially since lockdown snuffed out the ascent and momentum some acts had built up. For me, it's usually acts who have a debut or second album on the way or because they've put out a track or two on Bandcamp / SoundCloud / YouTube that you've loved and will hopefully get signed or release more. Always love hearing about support bands you've seen lately or local acts who've not bubbled up elsewhere yet.
A few from me to kick off
NXKXTA
I heard some of the music she had been making with Steven from Blood Red Shoes and was instantly blown away so helping her get things off the ground (and will be releasing a single on the new DiS label next year). Gothy magic, lyrics about toxicity and mental strength, on a sea of grungey guitars. Nikita is making a video for every track on her debut album and the very first one just came out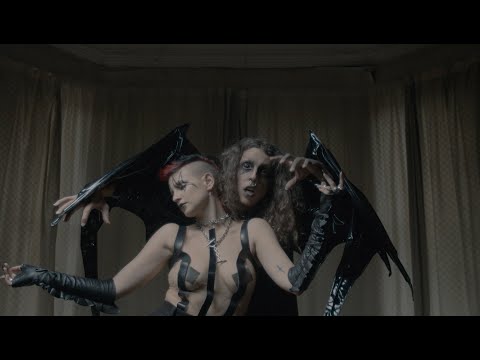 Julia-Sophie
Think I discovered this synth loving, sad banger maker from these forums. She's had a few EPs out so far and working with / remixing the likes of Metronomy (Anna released her EP), Daniel Avery, Gabe Guernsey, and Art School Girlfriend. Got pretty obsessed with this track earlier this year and have a feeling things are set up for her to have a really acclaimed debut album
ARXX
It's hard to predict which British rock brands will ever cut through but this duo seem like they could sneak onto Radio 1 and wow a chunk of the Paramore fanbase that loves Soccer Mommy and Bright Eyes.
Holiday Sidewinder
She's been on my tips list for a few years in a row (since hearing the snarky pop of Forever or Whatever) but having seen how long it too Lizzo to break through. She was in Alex Cameron's band just before lockdown and did a big tour with Sophie Ellis-Bextor earlier this year. Maybe 2023 is gonna be her year

and having had a sneaky listen to what she's working on, oh boy!