Eurovision crossover-post:
Hey train nerds, check out my mini metro thread in the entertainment section
I am on a train.
Here's the Quality Street factory from the window.
Once when i was on a train through Stoke the conductor handed out free bags of locally made fudge. Why is no one handing out Quality Streets right now?
What if we kissed on the pride Pendolino?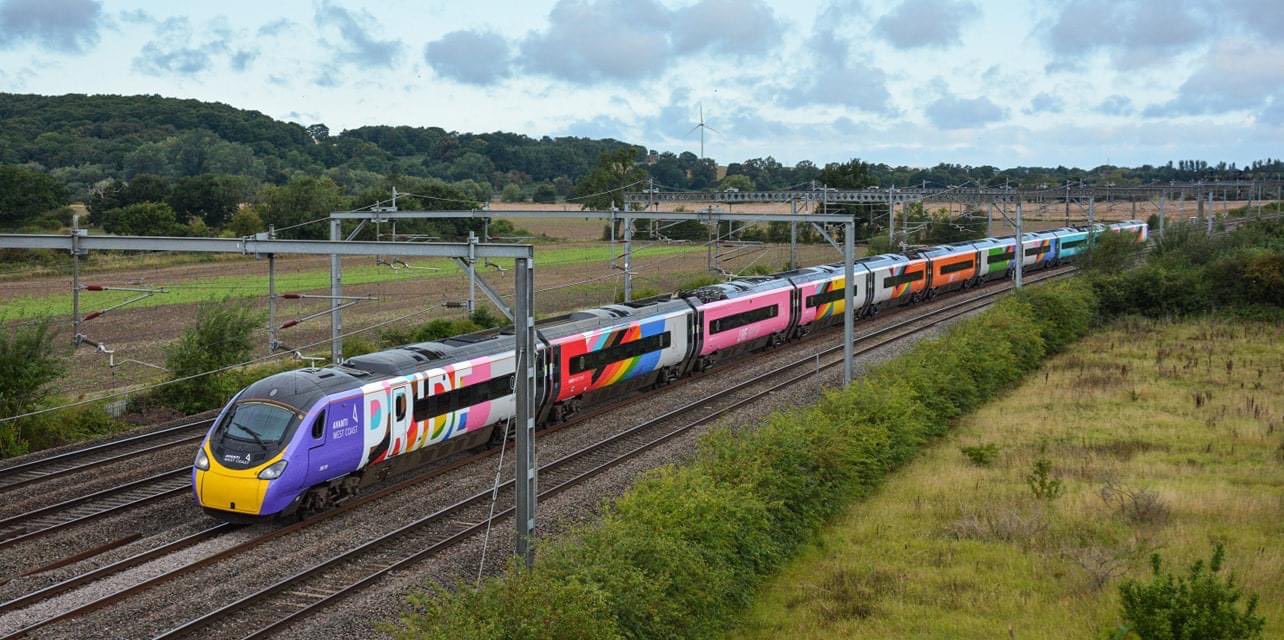 I am currently riding the pride Pendolino, in the most LGBTQ+ way I can
Just peeped this with my own two! Well made up
Couldn't quite get a look at the APT tho, sat on the wrong side of the train and people were RUDELY standing in the aisle. Rail enthusiasts are the last acceptable people to discriminate against in our society, smh
Ok ignore that last bit, I was wrong about where the APT sits. I got a full frontal prolonged view of our beautiful boy.
Oooh I've never seen the climate change one. Maybe it's a route thing? I've seen the pride one in Lancaster a few times, so they must be using it for the London to Glasgow route.
Feel seen. Looking forward to giving Elizabeth a ride.
I'm taking a detour on my way back from site, just so that I can ride it today.
Going to Oban today. Scotrail are running a temporary timetable this week to cope with staff shortages. Our 4pm train was removed as part of this. No big deal, there's still a 6pm one.
Except now they've cancelled that due to, um, staff shortages.

I'm now wondering if I count given that using Crossrail is now legitimately my fastest route to work.
Already used the trains a fair bit over the last couple of years, but am pleased my journey from Paddington to Liverpool street next week should be much quicker than usual.
I am definitely not planning a trip to London just to have a ride on Crossrail. Definitely not. Might go for a ride to Ashford and back on the High Speed service as well
Have a great time, man. It's one hell of a town
Annoying that it doesn't run through yet
Yeah, although it doesn't make too much difference for me, as I'm unlikely to ever travel all the way from Reading on it, as it's effectively a local stopping service, so slower, and they now without a toilet. will be nice when it fully connects through on the east side, though.
Yeah, although it stops at every station on the route and I don't even want to think about how long that'll take.
(Also I get pretty unpleasant motion sickness

)
Decided instead to just get a cheap hotel and get the 8am tomorrow.