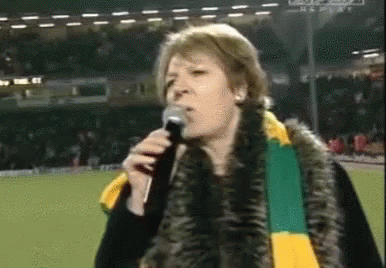 first job interview since 2008
Need to severely trim the presentation at the start
good luck mate

Having porridge, off to watch harrogate town tonight. Long boring day of meetings first
Going here tonight to continue my disgusting week of quiz performance
Acceptable to take my own darts? Don't want to be stuck with the house arrows
I'll be all over the place throwing with anything that's not 23g
Going out for lunch and dinner

No plans otherwise
I'm going to the zoo
Maybe late lunch/early dinner out
all a bit slow this morning due to a 5am toddler wake up.
but this evening she's at her nana's so we get a childfree evening! was thinking of going to the cinema, but there's nothing on here (???), my partner already has plans so not sure what to do with my time. i've spent a lot of time doomscrolling recently so really trying to stop that.
trying to find some sort of spotify plugin that tells me what's playing on my phone, but on chrome on my laptop. does such a thing exist?
If you're on Windows 10, you can enable a built-in Spotify widget
Win+G opens the game bar. Then enable the Spotify widget, then you can pin it to keep it open constantly.
(stolen from reddit, not tried this)
Morning! Loooooooooong drive home today. Why is Cornwall so far away from home?
if only that would work inside the stupid virtual dekstop i'm working in

happy birthday @Yesiamaduck !!
hope you have a nice day squire

Had a request first thing. Opened it, got bored, did the laundry instead. Gonna look at curry recipes for a while.
Crick neck update: Decided to use to normal Tiger Balm later yesterday evening. I guess I smell of cloves forever now.
Morning DiS,
In the office, going have chippy for lunch with my pal. I know I say it every week but my days it's getting busy, Black Friday week is going to be wild for us.
Must have slept funny cause my neck and shoulders are aching which is a mild annoyance.
Not much else to report.
Just had some rag and bone men drive past in a van with a loud prerecorded chant about scrap metal etc, thought it was a call to prayer initially.
I've experienced this
You what
Having a lovely Tuesday so far. Done some work, had scrambled eggs with hot truffle sauce for breakfast, now having a quick bath before some more work, a potential bike, and then bake off tonight!!