New album is fantastic. Feels like they warrant their own thread now.
BNM 8.4 P4K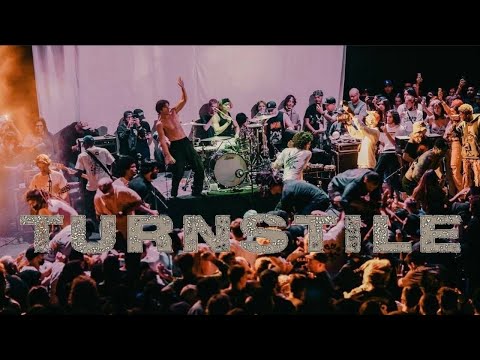 Stage-diving mask wearers!
Have this lined up for later on. Expecting big things.
Time and Space was fun, not sure on the new one. Think they're a bit of a self parody now which considering they were always a bit of one, is saying something
Good fun live though
saw them compared to 311 earlier which won't go away now.
I've always thought them pretty fun but the new one sounded a bit rubbish. I'll go back to it i'm sure but think it's more for the kids - which i'm fine with being a 40 yr old nerd. Hardcore is having a good time at the moment though which is a good thing
poppy straight edge alt rock

This is their most accessible song but probably least representative. They're a hardcore punky type band but more about the fun side of things. Some songs have some interesting detours you don't really see (one song off the last album sounds like it has a Status Quo riff) but then they have songs like Drop which I don't know if it is a joke song or not
Had never heard of them* until maybe a month ago where a snippet of the T.L.C. video came up as a sponsored ad on the gram. Been obsessed ever since. Glow On is getting rinsed. Album of the month for sure and potential album of the year.
(* edit) maybe had heard of them. Think someone tried to put me onto their last album but it never really clicked
was about to link that show - looks fun (and that it was filmed in '95

)
The crowd singing back the chorus to Mystery is some buzz
Yeah I've only heard it once tbh, it's still quite fun from initial listen but does seem a bit same old. I feel they are a band where the more you hear/see, the more the enthusiasm dies down. Probably doesn't help that they were the last band I saw before lockdown and were surprisingly dull, which I never thought I'd say about a live show of theirs - but given the circumstances, that might explain it
New to this band but I'm liking the album. I'm quite a fairweather hardcore fan so love albums like this and The Armed one where they really play up the hooks and are a bit more bold in experimenting with different genres and un-"punk" production techniques
The guitars sound terrible and every song feels like it's slightly too slow? The extra production touches are pointless as well, just some fun noises to pad out some really threadbare songs.
I really, really wanted to like it going in but there's nothing to it.

Enjoyed this turn of events today!
properly terrible band, always assume people are having me on when they say they like them