Love a bit of Rammstein!

Don't think this works, sorry.
Come again?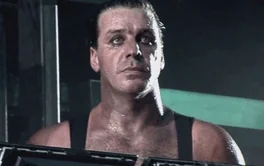 Payday splurge at Crash Records. Paid a bit more than I would normally for that Spectral Wound being as it's a single vanilla disc but how often do you get the chance to buy that sort of thing in a local record shop?!
Found a huge record fair in the city today and left with these, one of which set me back an eyewatering sum but is an absolute all-timer, so…
Just returned home from a UK trip visiting family and did some serious shopping, picked up 43 records, purchased in Reading (home town), London, Brighton and Vancouver.
Wouldn't list them all but here's a few knocked off my discogs wantlist.
Dopesmoker-Devils Bridge
Henrietta Collins -Drive By Shooting
Apologist-Air Foundry
Indio-Phoenix
The Deacon -Funky Revolutions
Distillers -Coral Fang
Embrace -S/T
Cherry Pickles -Juice that's Worth the Squeeze
Prince Far i -Under Heavy Manners
That Chico Buarque record is fantastic!!
Yeah it's been on my mental watch list for a while! Very happy to have found a copy…
One of the first albums I ever bought, aged 12. Still got it and it's still in surprisingly good nick.
Fevers & Mirrors is so, so good