Personally;
Panopticon > Oceanic > ITAOT > Wavering Radiant > Celestial > SGNL05


Its interesting how folks get different things from bands! I love the noise and crunch of the earlier stuff.
Don't recognise it…think i'd checked out by that point.
Just had a look and it was this one…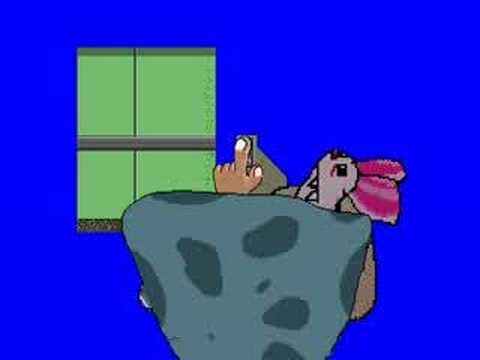 Not sure about "very good" but fun enough

(its not encouraging me to check discogs mind!)
I'll be honest I've not listened to Celestial or SGNL for a long time. I listen to a lot more "abrasive" stuff now than I did when I first got into them, I should probably re-visit.
Oh man, check them out again! I think you may get more from them now. The title track, and the whole second record in particular. I got Celestial and Calculating Infinity LPs on the the same day on a whim and it was life changing!
Think i may actually listen to ITAOT today!
Not vinyl I know, but some of us have CD grails too!
This just arrived, been after a copy for quite some time as it was never released in the UK. Great condition and got it for a pretty reasonable price given its rarity.
Yo La Tengo's post rock answer to FSOL's Life Forms.
Ooooof I have the DVD this is the soundtrack for - it's so soothing.
Managed to pick up an original copy of this recently. Great album. Would also like a copy of Buhloone Mind State
I have one CD on my Discogs wishlist - the original Boris Heavy Rocks album from 2002 which was only released on CD in Japan. Hoping they get around to it as part of the Third Man reissues!
Managed to get a few CDs/LPs recently i was really wanting:
Old Amica - The Burning Dot
Talons' - Songs for Babes (both LP versions)
Both released in tiny numbers…the Old Amica is actually the band's copy that they sent me…great guys!
What a superb record! Didn't know there were two versions… tell me more!
I love Old Amica so much. Very nice main chap too. I've got all of their physical releases so far, including this nice limited vinyl of theirs which has a couple of copies left:

I've also got Songs For Babes. Not sure which one of the two you mentioned, but it says it's number 7/50. I really should listen to the old Trouble Books/Talons' albums to remind myself what they sound like!
One was a reissue on MIE music…came in a brown paper bag with some extra cd-rs and postcards…the other is a handmade vinyl sleeve…spoke to Mike over Insta who said it was a run of 15 i think!
May have to pick that up although less interested in purely instrumental music. Talons' are great,love the Chicago Eps too…still available in the uk via bandcamp
It's the mie one I've got… loved mie records so much, they introduced me to trouble books, talons etc and Henry seemed like such a nice bloke.
What happened to mie? I bought some records from them (hey colossus was one of them) and they seemed like really nice people
Don't know!
I was so much a fan that I was a member of the record club where you paid a certain amount per month and got all the records or something and I loved it so much. There were a few records that did nothing for me (can't get on with cara gangloff's voice) and are now getting me a few quid on discogs but there were so so many I loved to pieces, hallock Hill and Aine o Dwyers Music for Church Cleaners. Mie opened my ears to so much stuff that I love to pieces and then all of a sudden it went quiet. Hope Henry is OK, I've still got the handwritten notes that he put in my early tb records and the chords to some tb songs that he got the band to write down for me so I could play along. What a label.
Did a bit of sleuthing and it looks like he now part runs the family furniture business, ercol.
Hope he's doing well
If the price of an Ercol chair is anything to go by, he's doing better than he did in the indie business
Just got home from work to find delivery of Holy Smoke by Peter Murphy (bauhaus) and Forever Dolphin Love Connan Mockasin splatter vinyl. Nice.