Still can't get over how much that rocket looks like a hitachi wand
And I'm still so mad that he took the amazing Wally Funk because I love her and I'm so happy she got to go to space but I hate literally everything else about it
current listening
The other 'new song' Different Class b-side has to be a contender for the 'catchiest tune with most objectionable and dodgy lyrics' trophy…
Pulp is band I never heard of before coming to this site. I love them, Jarvis is so smooth!
Pulp is one of the greatest bands ever, full stop etc. Jarvis definitely deserves his National Treasure ™ designation, and unlike the vast majority of people, I urge anybody and everybody to seek out their 80s/early 90s material. It is so odd and awkward and pseudo-gothic and ramshackle but perfect (and yes, I'd probably put Different Class 4th at best in their album rankings)
Sorted Out for E's and Wizz!!
Mother! I can never come home again
Excellent! Good to see you pal, hope you're doing well!
All good here, buzzing to get back to a normal life. You too mate, hope all's well with you and yours!
Alright late late folks
Got home from about 14 hours in the studio 20 minutes ago and I can't seem to switch off
One of those days when newly written lyrics just go round & round in your head on a loop
Who's up?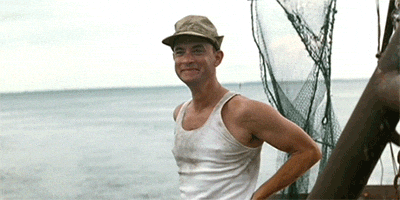 His 'n' Hers > Freaks > Intro > Separations > Masters of the Universe > This Is Hardcore > Different Class > We Love Life > It
Wow, it was 7th in the end (fuck anybody who doesn't count Intro or MotU as albums cos I DO)
There's one main difference between the 75 post evening threads we're used to now and the NY-endorsed 200+ post threads.