Alright then. Let's get down to business. 63 voters, 62 songs, 1 winner.
A lot of kingmakers maybe? Hmmmm
Less than usual, just points spread around a narrower selection of songs.
Let's start with all the songs that received 1 POINT
Jubilee
Dancehall
I Broadcast
Ghost Ship
M.O.R.
Good Song
Ong Ong
Swallows In The Heatwave
Bugman
Resigned
dis put on notice by the royalists
Ong Ong is really good you miserable sadsacks.
Ironic that 'Jubilee' is "getting its '1's"

Gone round the bend etc etc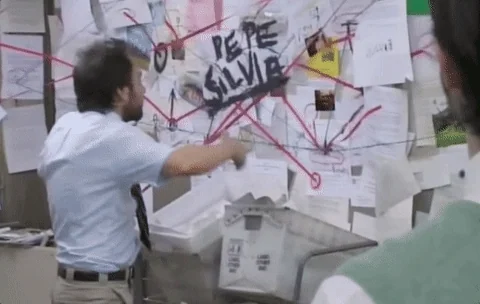 I see what youve done here

Made sure to give all my picks 2 points this time so I wouldn't be so likely to have fallers at the first huddle.
Wahey! Two of mine out in the first round.
Dancehall and, yeah, Jubilee's mine. Nothing to do with Queenie, but it's a cracking song.
And here are all the songs on 2 POINTS
All Your Life
Go Out
Swamp Song
Trouble In The Message Centre
Pyongyang
Charmless Man
Theme From Retro
Chinese Bombs
All Your Life is just an incredible Blur song, sadly relegated to a b-side (off Beetlebum) - go and listen if you don't know it, Blur fans.
first one of mine to fall
sort of the platonic ideal of the type of Blur song that can actively irritate me one day, and seem impossibly catchy next time round
soooo much troooooouubbblllleeee
One day… The other day it's too shiny
Yeah this is really good actually.