Here we go then, let's have a look at DiS' favourite Taylor Swift songs shall we?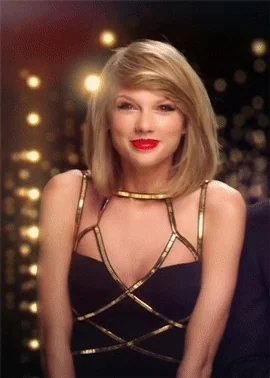 Can't wait to be raging.
(at my own decisions regarding point allocation)
Before we start, I regret to inform you that sadly London Boy did not make the list.
Oh no. I unironically really like London Boy
I really, viscerally hate it and I then hate how miserable that makes me seem.
Oh shit I must have missed the submission stage. My bad.
The songs that have received 1 POINT
The Last Time
Fifteen
The Archer
Happiness
This Love
Renegade
King Of My Heart
How You Get The Girl
All You Had To Do Was Stay
Begin Again
Paper Rings
False Gods
Cornelia Street
Mine
Back To December
Speak Now
I Wish You Would
Evermore
Tim McGraw
The Best Day
Long Live
Red
The Lakes
Ivy
Marjorie
Illicit Affairs
Forever & Always
Nothing New
Starlight
Dear John
Mean
Holy Ground
Lover
Willow
Whoa, some things I thought would have been big hitters departing early there!
Some of mine are on this list (I voted this time but before everyone else and then mixed the order up a bit so as not to give away my votes)
All mine. Too sophisticated for you lot, obviously
Aw, I've got a real soft spot for Lover. Almost gave it some points. Just love that middle 8 section.

Yeah it's really lovely, just failed to make my cut.
love the drum sound on it
this clearly shows she simply has too many good songs
The Lakes is really fucking good.
Happiness and Paper Rings should be higher too.
Oh NO! I forgot to vote. =[
Run this poll with full time Taylor stans and Long Live hits top 5 I guarantee it. You're all sleeping on it now, but it's the All Too Well of Speak Now, and will get it's time in the spotlight when Taylor Version comes out, you will see.