Here we bloody well go then. 51 voters, 102 songs, 1 winner…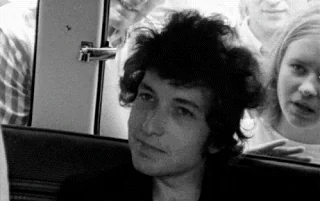 Just hearing this to the tune A Hard Rains… now

im here representing both myself and mama JP, who I think had a much more interesting list than mine tbh
Glad I took the day off now
There are 36 songs on 1 POINT
Meet Me In The Morning
The Ballad Of Frankie Lee And Judas Priest
Tears Of Rage
Goin' To Acapulco
Quinn The Eskimo
Leopard-Skin Pill Box Hat
John Wesley Harding
Chimes Of Freedom
With God On Our Side
Every Grain Of Sand
Brownsville Girl
Long And Wasted Years
I Was Young When I Left Home
Mama, You've Been On My Mind
Where Are You Tonight? (Journey Through Dark Heat)
Forever Young
Motorpsycho Nightmare
The Ballad Of Hollis Brown
Blowin' In The Wind
Must Be Santa
Key West
Tonight I'll Be Staying Here With You
Main Title Theme (Billy)
Knocking On Heaven's Door
Bunkhouse Theme
Joey
Is Your Love In Vain?
Señor
Red River Shore
Workingman's Blues #2
Man In The Long Black Coat
On The Road Again
From A Buick 6
It Takes A Lot To Laugh It Takes A Train To Cry
Lily, Rosemary And The Jack Of Hearts
Talkin' New York
I And I
This is an absolute fucking travesty
WOAH there's some big ones in there already. Only one of mine tho, that's nice.
6 of mum's gone right away! not surprised that the Pat Garrett stuff aren't huge hitters, but still expected they'd have a little more appeal than this - thought some rouge might come charging in and KM Heaven's Door. And Joey was the clear standout from Desire to me, I just hadn't heard that album enough before to give it a vote
despite my post in the voting thread about preferring the cover, this is still so lovely and so much more … sparse? delicate? than most of his stuff that I couldn't leave it out
What the fuck!? Two of mine down already. I knew I should've just given all ten to Talkin' New York.
If anyone wants to stick all this in a playlist then that would be just super.
Hmmm mama gimme so reggaaaaeeeee blues

NO GUNS N ROSES IN HERE PLEASE
Finally an opinion we can share!
Chimes of freedom
MYBOMM
From A Buick 6
It Takes A Lot To Laugh It Takes A Train To Cry
are all v good