Right then, let's do this. A low-key affair this time, 25 voters and 41 songs, but still only 1 winner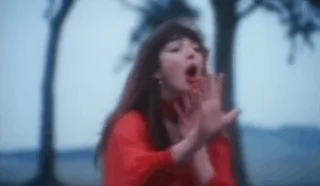 This is really going to eat INto my Shappsy-boy watching plans for the day
Here are your 1 POINT songs
Them Heavy People
Feel It
James And The Cold Gun
The Morning Fog
Lily
Get Out Of My House
Wild Man
Rubberband Girl
Houdini
The Song Of Solomon
A Coral Room
Misty
Pull Out The Pin
Watching You Without Me
Under Ice
aw FUck I missed the deadline
Funko, how many pepople actually remembered to vote?
More than remembered to read the OP in this thread that's for damn sure!
This would make a stunning album and they're the one with one point. Madness how good our Kate is
I love her voice on rubberband girl! 1 point?!
Well that's two of my one-pointers gone already
Your 2 POINTERS and then we're already at the top 20!
Army Dreamers
Pi
Waking The Witch
Why Should I Love You
Snowflake
Rocket's Tail
I forgot to vote. I wonder if anyone else did?
Don't have huge knowledge of KB beyond the obvious anyway, so I will treat this as an instructional thread
+1 in team forgot to vote
No deep cuts in my probable 10 though so sure they will all feature
Could be a nice distraction from the Tory infighting for Kate herself
Need some new material pal
Aye but can't see her putting a new album out any time soon
Probably too busy preparing a leadership bid.