It's time the tale were told… about 42 voters, 52 songs, and 1 winner. Let's go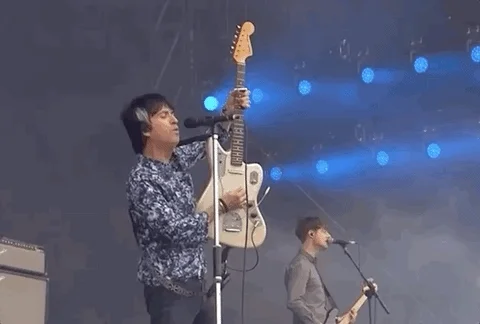 Please, please, please let me get what I want
How soon is (the result), now?
If it's not Still Ill I'm going to be very angry.
The Queen is Dead…
…Dead excited for these results!
Hmm doesn't work anymore

Let's kick off with all the songs on 1 POINT
Pretty Girls Make Graves
Sweet And Tender Hooligan
A Rush And A Push And The Land Is Ours
I Started Something I Couldn't Finish
Death At One's Elbow
Oh wow, only me who gave a point?? Great song
Was mine, love the rush of words ending on the 1 rhythmically, and how unhinged the "etc etc" gets by the end. Also, Kaiser Chiefs don't have a career without this song…but I didn't hold this against it.
Suprised at Death At One's Elbow tbh, it's my least favourite on Strangeways. Am I missing something?
Listening back to the albums made me realise how sort of shoddy the sound quality largely is on the first couple. Charming in a way - adds a warmth to some of the slower tracks, for want of a better word - but definitely think they could and probably should have sounded better.
listened to Strangeways last night after submitting my votes, made me wish I'd voted for it (and a couple of others I overlooked)
It's their best album imo
… Dead excited for these results!
Was going to give a point to ARAAPATLIO but pulled it to give to my top tune at the last second. I did give ISSICF and DAOE their only points though.