Probably not til the end of next week I reckon
no idea

I'll wait for the results playlist
My memory tells me I've never listened to a Björk album. Will have to abstain!
Deadline for this will be SUNDAY 4th DECEMBER
Goddamnit, you take one week off the internet to move house and nearly miss your fav. artist's WTBS!
Tempting to hand a bunch of 2-pointers out to some of the more forgotten but still brilliant album tracks (Generous Palmstroke and Desire Constellation both mentioned upthread… I would maybe add Pneumonia as well).
On the other hand, Bachelorette is my favourite song of all time so what to do…

I mean, come on: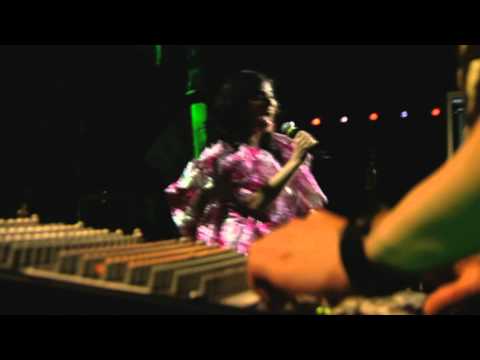 Really tough.
Hyperballad as mentioned…
Unravel, Heirloom and Cocoon
I really like It's In Our Hands, although I've heard it's not a popular one with the faithful.
I might go with Heirloom because of how excited I was when I saw her doing it live.
Going to kingmaker that video of her dismantling a TV and talking twee shit about it
Bjork, what have you done to my telly?
"Don't let poets lie to you!"
When's the countdown happening? Didn't feel I know Bjork well enough to vote as I've only heard the first few records and was quite likely to kingmaker aifol but quite keen to see what everybody reckons…
All being well the countdown will begin shortly!
How on earth did I miss this entire thread until now?
Here's where my votes would have gone
Hit - 5
Planet - 2
Human Behaviour - 1
Regina - 1
Alfur Ut Ur Hol - 1
You do know that if you hadn't posted this you could have just DMed me now before I start!
Oops! I was respecting the deadline!
I doubt my votes would have done much to affect though - maybe Hit…
Quite a few 1 POINT songs to kick us off
Triumph Of A Heart
Vertebrae By Vertebrae
One Day
Enjoy
Atopos
Aurora
Like Someone In Love
Virus
Possibly Maybe
Black Lake
Anchor Song
Who Is It (Carry My Joy on the Left, Carry My Pain on the Right)
Pluto
5 Years
Frosti
Sun In My Mouth
You've Been Flirting Again
Notget
Heirloom
Think this should be in the results thread? Sorry, I probably distracted you.