Yes this does deserve it's own thread I've had enough.
So a breakfast I have
Oh sorry I meant to discard this cause I realised it wasn't worth it's own thread.
Was to do with eggs and bread rolls. Boring really
Illegal to stop this now we're all intrigued. Please continue.
What?
You mean why don't they make bread rolls shaped like fried eggs?
You should buy some egg rings
They don't, that's the issue!!
I have a mini frying pan specifically for my breakfast sandwich eggs, I don't need rings!
The issue is bread rolls are square, a slice of plastic cheese is square (if I'm inclined to indulge which I often am) but the eggs are round!
If anything I need a mini square frying pan.
Why can't things that go together just be a uniform shape?
Just buy the round rolls. Are rolls even square? Somewhere in between the two imo. Apart from the round ones.
If square food matters that much I guess you have to pay.
Alternatively, slice the egg up with a set square like you're on masterchef @kermitwormit
It'd be cheaper to just breed some square chickens and get the eggs for free
Only posting this to irk the egg-purists, but I use this special little grill for eggs and it's wonderful
Only posting this to irk the egg-purists, but I only eat long egg and it's wonderful.
That seems like exactly what an egg purist would want, TBH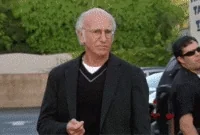 Nice plate.
It's not square, but it's not completely round either. Hmmm this is quite the thinker. Looks like the perfect shape for a fried egg though.
Reckon you could squash that into whatever shape you wanted