that's sad, though i feel a bit like they had probably run their course
Gutted about this, still had a shitload of potential even if they'd gone off a bit.
Smother is a classic.
The first two are great.
The most recent two are misguided.
That is both a shock and a real shame.
There was a period of time, around when they released Two Dancers/Smother, when I thought of them as the best band in the U.K. with the potential to keep that going for a while yet.
Can't help but link this to Boy King, which was a massive "jumping the shark" release. Although the other day I couldn't get "Alpha Female" out of my head and I hadn't heard it for ages.
Fair enough, the last album was the sound of a band running on empty
Shame this. I actually thought Boy King was a huge return to form after the disappointment of Present Tense. Would have been interesting to see where they went from that.
Not entirely suprised, reaction to the last album was mixed to say the least. Two Dancers in particular was a great album, seen them live a few times, more often than not at the Brudenell, and it was also great to see them support The National at their O2 arena gig in 2014.
Certainly one of the best UK bands of the last ten years or so.
Hugely important band for me and my uni friends. Saw them live countless times and I forged close friendships over their music back in 2009. Their 2012 Falmouth gig was one of the best nights of my life.
Hoping for some album gigs
Massive shame. They were my #1 favourite band across the first three albums and I still listen to those regularly. Kinda went off them from Present Tense but there are still some cracking tunes among the newer stuff.
Here's hoping they play some early-album-heavy farewell gigs. They've never played much of Limbo Panto live, would LOVE to hear some of that.
Two Dancers > Smother > Present Tense > Limbo, Panto >>>>>>>>> Boy King
We Still Got the Taste Dancing on Our Tongues
End Come Too Soon
All the King's Men
Loop the Loop
Sweet Spot
The Devil's Crayon
Two Dancers
This is Our Lot
Dreamliner
Wanderlust
damn I love wild beasts. Interested to see what they all do now though. Have actually been listening quite a bit to Boy King Trash, the demo collage bonus thing on their last album - really good behind the scenes mood journey
Massive shame yes. I always felt the first album was the Beasts I liked best.
Fave moment? Upload it here!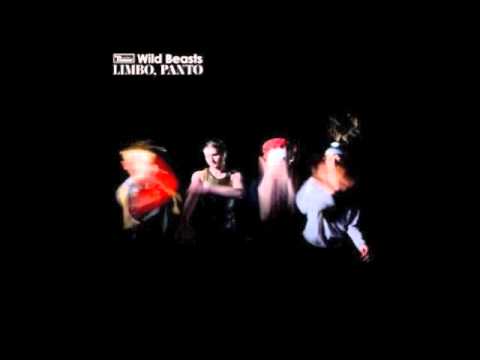 Very sad to hear this. I even loved Present Tense and Boy King, so yeah… a real shame to lose such a distinct band. They were always the antidote to standard 4 piece 'proper band proper haircuts' bollocks for me.
I didn't listen to them an awful lot after Smother. Two Dancers is a fucking brilliant record though - definitely agree with the best band in the UK potential of those albums. Sort of lost interest in them after that.
Their show at Wilton's Music Hall a few years back was absolutely amazing.
Two Dancers or Smother should've won the Mercury imho humble honest opinion.
Yeah they were funny that way, even by the 2nd album tour they were doing very few songs off the first.
Boy King was way better than Present Tense lads.
But nothing is close to Two Dancers, which will remain a best of the decade
Two Dancers is such a strong album. They managed to streamline their sound without losing too much of the drama/weirdness from Limbo Panto, and the songwriting is much, much tighter. Plus, many of the songs have some of my favourite bass lines from this millennium.