Worthy Farm gig from last month's streaming-only shenanigans
Had 'How Can I Make It OK?' stuck in my head for days. Phenomenal song.
i keep thinking other tracks are my favourite, but then that one comes up again and i'm just addicted
my attempts at singing along to the "haa-ahh-ahh-ahh-ppy" hook are truly awful though
They released the video for Feeling Myself today. That's a video for every track apart from The Beach II now…
was underwhelmed by that one, but enjoyed the How Can I Make It OK karaoke a lot
Feels like they've tried to market this as though Wolf Alice is Ellie, a solo artist
Doesn't the album cover have all four of them on it?
Yeah think so. It's more the videos I think. Might be talking bollocks though, just feels like the rest of the band have been much less visible for this album.
so everyone loves the new album, then?
It's in my top 5 so far this year for sure
Here's the live CD that came with early Rough Trade copies…
… and this is the track they did for Record Store Day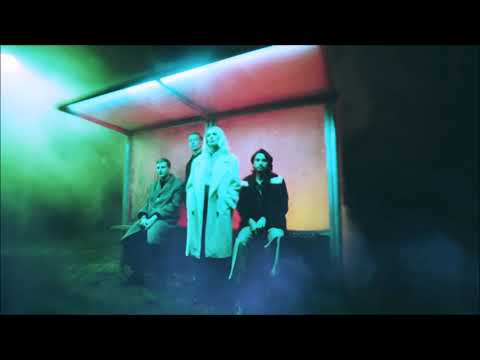 Smile is pretty good. Reminds me of the last Joy Formidable album,
Sorry, it's pretty great! Might have won my AoTM in another month.
I've been childish about not liking them since Moaning Lisa Smile, but have to admit this is a Good Album. Not likely to be in my top 5, but a Good Album nevertheless. Well done them.
This new album is absolutely flawless and still getting better with every listen