Remarkable and impossible thread. The ultimate state of being is experiencing the OP in here for the first time
Yeah if cider tipsy had been the option rather than cider drunk, it'd be a clear winner. Two drinks confidence, chatting to your partner but just thinking about how much you want to make out, dancing about in the kitchen. I'm sorry…socially awkward? Who dat?
Yeah this is as close to pure personal enlightenment as it's possible to get.
Happy to refer to @shrewbie to clarify if drunk includes tipsy or not.
Tipsy
Clean sheets and freshly showered
Partner saying something romantic during a morning cuddle
A dog choosing to have an enthusiastic moment with you in a cosy pub

I swear to god if you people get sleeping (no dreams) to the top along with still water I'm going to lose my tiny mind.
Awakening from a dreamless sleep to a glass of room temperature still water - God Tier Events
Maybe it just speaks to the fact that at a very real, core level, what we all crave is simplicity and are tacitly rejecting the hideous complexities of our modern world.
Or we are boring, idk
Counterpoint, minimalism is just another cog in the commodified life, another form of ''becoming who we are'' etc.
Snoozing is SO much better than sleeping.
Minimalism as intent yes; minimalism as instinctive reaction? I disagree
I mean I don't know, I just want to be a frog ffs
Picture this. It's Christmas morning, and you're up walking on the beach having a posh beer. You got your headphone in, a great tune you haven't heard in ages comes on. A friendly dog comes up to you. You give it a kiss.
Fuck I wish I was asleep (no dreaming) right now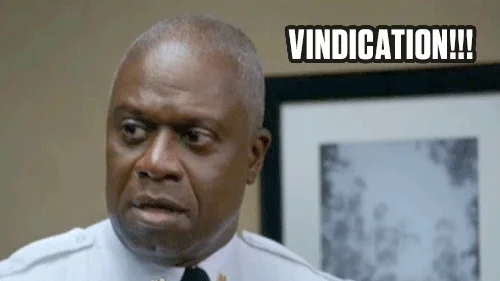 Sleeping no dreams is a nice bit of oblivion imo
My dreams are usually freaky though. Got attacked by a giant scorpion in my last one.