Linked to the 9:06 mark but the whole thing is horrifying.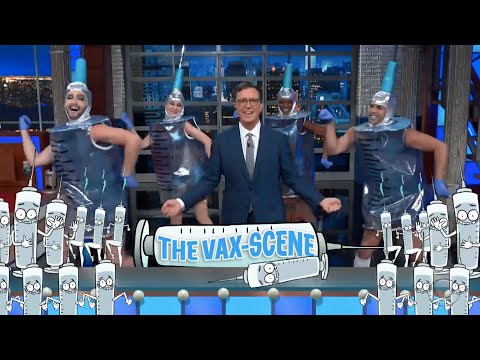 I can't believe this is the same man who wrote Strangers with Candy.
There is no Best Of US Late Night Comedy Bits.
Isn't this thread just "all of it"?
Genuinely think that the best I've ever thought of an American late nite show bit is "wow, that wasn't awful".
Why are they all up watching chat shows at midnight on a Tuesday anyway? It's no wonder they're terrible, everyone's exhausted.
Les savy fav and some of girls against boys have gainful employment as a backing band for one of these shows, that's about their only redeeming feature I've seen
never got the reverence for letterman at all, wasn't funny and seemed like a dick. like, you got an awareness of him and leno through cultural osmosis and assume they must be really great, then you finally see them and it's just… shit? conan was pretty good though tbf
I'm just going to assume it's James Corden
Christ that gets worse so many times and every time you think it can't do it again it just does. Wow.
Fwiw I enjoyed large parts of Craig Ferguson because it was a bit more unique than the others
Yeah Conan seems pretty funny. I mean, the man wrote Marge vs the Monorail, he has to be funny.
The bit where Ruth Bader Ginsburg died and in place of a sketch they just had someone dress up as her and look sad
This is even better than I'd hoped