Seeing 'yay' a lot lately, across the board, young and old alike.
Yay.
How much do you yay?
A lot. Almost too much, but not quite
Do you say it, or just type it?
Largely a nay from me, unless I'm being sarcastic ("Ooh, I've got 5 meetings today. Yay")
Only as part of a John McClane impression.
My yays are predominantly sarcastic
It IS the season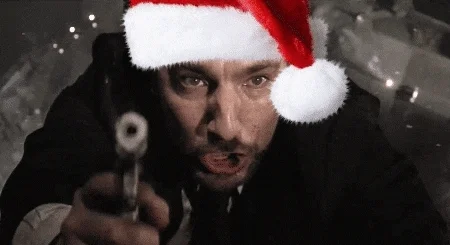 Just realised that I've watched none of them yet this year. Must rectify.
Not much actually. More likely to go for YESSSSSSS or FUUUUUUUCK or Here we… here we… here we fucking go!! or hundreds of heart eye / star eye / party face emojis.
Yay is too low key for my huge emotions. If I need to exhibit mild excitement I'll just use emojis or say Ahhhh! or omg!!!
Another vote for sarcastic yays
I'd be interested to read a study into the expression of delight, excitement and gratitude in written form.
Loads. It has a nice positive sound to it and it seems appropriate to use for even minor positives.
Yay!
Written - yeah a bit, especially in referene to something someone's kid has do e
Aloud - never, maybe once or twice sarcastically
more of an 'aw yiss' kinda guy
Used to yay, no longer yay, have no real opinion on yaying, it has its place.
My sister spells it yey and I have a real opinion on that, ie it's wrong.