I saw them in St Lukes in Glasgow in 2019 and they were good (heard someone say it was shit on the way out) but then I saw them in a much smaller and sweatier venue in Belfast a month later and had an absolutely brilliant time. Definitely more suited to the latter.
It was at the Exchange in Bristol which is pretty small and sweaty, the atmosphere was great too as it's sort of hometown show for the new bassist (the guy from St Pierre Snake Invasion). Falco just seemed like he wasn't that into it though, and unusually for the Exchange the sound was a bit off. Would definitely give them the benefit of the doubt and see them again though.
I know the guy who slagged off Jack at the UCL gig and caused the big tirade. I'm pretty sure he said he was just doing it to get a rise out of them.
Theoretically love them and Falco is just great… but find them a bit tiring / one note over the course of an album. Always crack a massive grin when they come up on random select. Somewhere between 3 and 4 and as I have never heard a bad word said about them (including by a couple of people who have worked directly with Falco over the years) I'll give them the bump to 4.
They have become the same band in my head, so please read the paragraph a second time if you wish to know my opinions on FotL.
Remember this everyone? What a fun thread
should have gone to this with you tbh, think it was a sunday maybe? Silly lazy man
(glad to hear it wasn't amazing at least …)
basically identical for me, love individual tracks and get lines stuck in my head all the time but would very rarely reach for a whole album. Similar to what I said about Relationship of Command in the ATDI thread, just gets a bit fatiguing for me
Think I prefer them both when they're leaning a little bit more into melody, so Alan Was A Cowboy Killer is my mclusky choice and my fav FOTL song is probably either Throwing Bricks, or this - such a good bassline
Indulgent reply alert.
I have no idea why I love these bands so much. Whenever someone levels a criticism against them, I'm always like "Yup, that's right, that's what makes it not great. I fucking love it, regardless". DiS is like the only place I know of where they're so highly regarded, and it's one of the reasons I love this place.
I've seen Future Of The Left live more than any other band. I've listened to them more than anyone else too. I remember at Splendour In The Grass years back I saw someone wearing a FOTL t-shirt and I said "Great band man" to which he replied "Ah thanks mate!" and without thinking I said "I've seen them live 13 times" at which point he looked panicked and made his excuses to go off elsewhere. I lost all self-awareness of how weird that sounded.
I've interviewed Falco twice, once by phone from Australia in a two-hour chat which I'll remember fondly for the rest of my life, and once face-to-face before one of the mclusky reformation gigs (full transcript here, I include it because it was a fucking joy to do and I struggled so much cutting it down to the word count). I genuinely find him such an inspirational, unapologetic, honest, relatable individual and think that's reflected in every music endeavour he's been involved with.
My introduction to the band was "Do Dallas" which didn't click immediately, but eventually became an album I listened to obsessively. It was weird to listen to more from the band and enjoy their non-album tracks as my next favourites. The last album had some amazing moments, I was obsessed with Icarus Smicarus (the song) for soooo long, but had many tracks which didn't do much for me too.
It wasn't that long after my obsession formed that FOTL came along. I remember their first track, The Fibre Provider and thinking "hell yes, they're back" before convincing a bunch of people I knew to go see them live at the 100 Club and most of them being like "You thought they were… good!?". I fucking loved it. I loved how stripped back it was, I loved their charisma, I loved how every element of every song sounded so precise and intentional. I loved the fact that by the time Curses came out, I understood why they didn't bother playing The Fibre Provider live. It fit the template of what they became, but refined to be so much better.
I'll admit right now, that despite the nostalgia some have, for me Future Of The Left are and always will be better than mclusky. Their music has accompanied so many parts of my life, that listening to any particular album takes me back to that time, such was the number of times I listened. There's no other artist I get as excited for a release from, nor have dived into the back catalogue of so deeply. It just clicks.
I'm sure that someone else will break down their tracks more elegantly than I have to point out the highlights or missed gems, but I can't imagine there'll be anyone in this thread who will come out of it having their opinions changed. People either love them or hate them, and I feel you work that out pretty quick after your first listen. I can't even begin to put into words how much joy Falkous's music has given me over the years, so I'm not going to bother. For those who've been similarly enchanted by it all, they'll know what I'm talking about, for others, it won't change their mind in the slightest.
The most easy, and comfortable pair of 5s for me easily.
Is there a particular reason Christian Fitness wasn't included in this HGATR?
it was very good but i think i just felt a bit removed from it all, standing near the back in an old church in a less familiar city. a church is an odd place to see them. whereas on home turf in one of my favourite little venues i was right at the front in among the sweatiness
Cloud Nothings were not-great there at the start of last year too. Could have been the band but the sound just didn't work for that level of noise imho. Phoebe Bridgers or someone though, perfect setting for them
I was there (Mclusky*) and I had a great time - probably the best time I've seen them.
shut up keith, i don't need no more gig regrets!
love both but have always preferred mclusky, just.
got into them both in my first year of uni, a few months after Curses came out (so early 2008? terrifying to think it was 13 years ago). loved Curses and still do (the bass is absolutely massive) but it always felt like an album that was very consciously trying to be a different band to what they were before, all the jerky stop start rhythms and general oddness, and i preferred the more balls-out rock (for want of a much better term) of mclusky.
mclusky Do Dallas is obviously their Doolittle, it's near perfect start to finish, but i have to admit i played it to death for months at the time and when i got The Difference Between Me & You it felt really fresh and has remained so, i find the latter far less easy to tire of and it's been my favourite album by either band ever since. i find it noisier, rawer, more varied, more interesting, and used to argue this with a friend of mine at length. Dallas is still fantastic though. rarely listen to My Pain and Sadness however - a few decent tracks on there but the spark isn't there yet, and it's missing the Albini touch - it's very weird hearing mclusky with reverb.
as for the rest of FOTL, Travels With Myself is excellent and i knew from the minute i heard Arming Eritrea on their myspace page that they had relaxed a bit about the boundaries between the two bands. i think i was briefly a bit disappointed that it didn't have as many massive crushing basslines as Curses but it soon became a favourite and remains their best. always been a bit gutted i didn't get to see them tour this one due to cancelled shows.
Plot Against Common Sense was good but disappointing. some fantastic stuff on there but some filler (they usually understand the importance of brevity but this one is too long), the keyboards are overused to the point where they became less of a novelty and more of an irritant over the course of an album, just felt like the new lineup hadn't fully clicked and i worried it was the start of a decline (as much as i still largely enjoyed it).
by How to Stop Your Brain… the lineup had clicked far better, keyboards were relegated and everything just sounds bigger and better. was really happy they bounced back.
and yet weirdly i haven't really listened to that record much since The Peace & Truce came out. i initially found this one to be another disappointment - there are no immediate standouts or big silly moments here. but after a couple of weeks this one really clicked for me. going back to the dynamics of being a trio, it felt like having the original lineup back (even if it's not Kelson on bass, the bass is louder, stronger and more central than it had been since he was in the band), it feels like a really strong follow up to the first two albums and the two in between almost feel like a different band?
gonna dig out How to Stop Your Brain this week though as i haven't heard it in a while and it's still great obv
Mclusky* were also one of my last gigs before lockdown too (at Clwb Ifor Bach) and thought it was tons of fun. The energy was electric and the crowd were obviously really up for it. Think I was actually a bit sniffle-y so just hung out by the sides watching on whilst my mate was getting sweaty with the rest of the crowd down the front. Was also special as a mates band were supporting and their lead singer has a bit of weird in between schtick too.
I'm less with familiar with the FotL and Christian Fitness albums but I think all of the Mclusky* output is fantastic, especially Do Dallas. Alan is a Cowboy Killer and Fuck This Band are tunes.
Seems like some of the second night at Clwb in 2019 (the one I wasn't at) is up on YT - would be so great to be at some sweaty show right about now…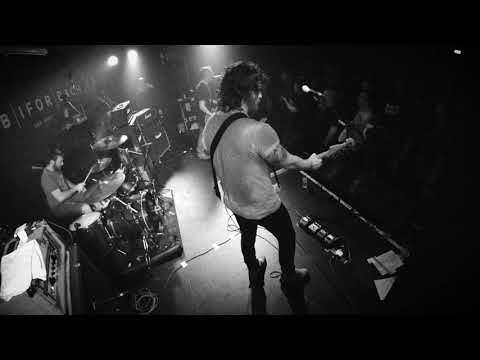 the rest of the show is here
HA so weirdly that was the show I was at on the 19th but the video says the 20th

Finally, someone I really do like.
I enjoyed Mclusky Does Dallas when I first listened to it, but it wasn't until I bought the Mcluskyism 3 disk set that they really clicked with me. The live set in particular was amazing, but I really enjoyed the obscure b-sides and other bits too. Only thing is, the set somewhat killed the other 2 albums for me as all the songs were just so familiar by the time I got to them. But I chain-listened to Mcluskyism for months if not years.
'Dallas has become a massive favourite of mine and will definitely be getting a 10 from me if it comes up in HGIIR. Lightsaber in particular is just so bloody great.
So… think I'm going to go a 5 for Mclusky. A little bit heart-over-head, but fuck it why not.
My other half hates them, and any time I'm listening to anything remotely loud I'll get a "is that Mclusky?". But then she came in as I was listening to K-K-K-Kitchens and was "who is this? it's awesome!!" and I very much enjoyed my reply.
Future of the Left… I sort of lost my way with them a little over the years. First couple of albums were great, and I think the subsequent ones were pretty good but I maybe never listened to them enough.
Think I'll go for a 4, but maybe I'll have a revisit today and see if I can bring myself to bump it up as I would like them to do well.
Falco is endlessly entertaining though, so I have a lot of love and respect for them, plus the Christian Fitness albums are surprisingly good too. I only discovered recently how many of them there were!