been meaning to get around to watching these for ages
It is actually pretty decent - some good storylines and characters across the current six series, so I'm intrigued how Lucasfilm will extend it. At least this time they'll be able to wrap it up properly too.
Those legs are bound to break off

i thought you disliked the porgs
I thought those designs were meant to unbalance turntables
The true cognoscenti know that we need Mara Jade back
I'm also STILL waiting for Kyle Katarn to come back
tbh I'm not that happy about having Thrawn back, let alone anyone else. The Phantom Menace was nothing on the crushing disappointment of picking up the first of those novels when it was published and realising about twenty pages in that it was utter, utter, drivel.
The heat of this take got me like

probably the second best star wars film after revenge of the sith
"I won't kill you, but that doesn't mean I have to save you"
They've gone up the ventilation shaft!
Best line ever
Reckon the trade federation are the only good guys in that film
It's good when the Jedi run really fast at the start of that film, the only occurrence of that ever happening in any of the star wars films.
The lizard people doing flying acrobatics too. None of that shit during the big battle at the end mind
I've mentioned it before (probably in this thread), but the making of episode 1 is worth a watch. It's an hour long though, so you might want to wait until you're at a low ebb to do so.
There's a revealing few seconds about 55:40 onwards, where it seems to dawn on everyone after watching a rough cut that they're basically trying to cobble a load of nonsense together: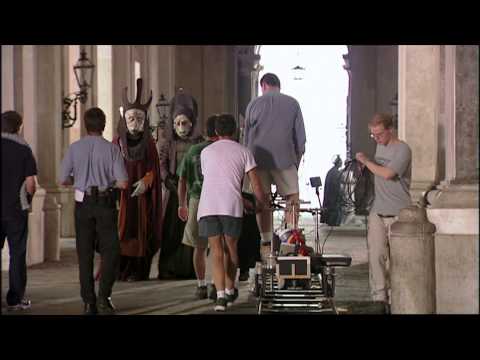 It's uncomfortable how much laughter his jokes get even when they're shite
If you try to Smashing Pumpkins thread this one I will hurt you.